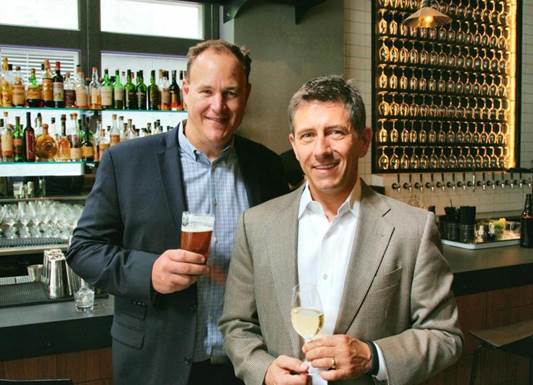 If you live in Maryland and own or are considering starting a winery or planting a vineyard, it's time to register for the Maryland Grape Growers Association's and the Maryland Wineries Association's annual meeting. Every year MGGA brings in experts from around the state and the country to discuss current topics on viticulture and enology.
The Feb. 15-16 event will be held at the Sheraton Baltimore North in Baltimore.
As reported by Carrie Ann Knauer Times in the carrollcountytimes.com:
* Feb. 15's key note address, "Developing a Strong Local Wine Identity," will be given by David McIntyre, wine columnist for The Washington Post and cofounder of DrinkLocalWine.com.
* Feb. 16's keynote address will feature Timothy Martinson of Cornell University speaking on the topic of "Sustainable Viticulture: Promotion and Practice."
* The two days of seminars will follow three tracks: New Growers, Viticulture and Wine. Ample time will be provided at the end of each session for questions and discussion with the speakers or panel.
Preregister by Feb. 4 for discounted pricing. For more information including pricing, mail-in forms, a detailed agenda, driving directions and to register online, visit www.marylandgrapes.org.
Some stats about Maryland's growing wine and grape industry:
According to Wine Business Monthly proprietary 2013 data, there are 59 wineries in Maryland, including 54 bonded and 4 virtual. Read how this compares to total US wineries in the US in "Number of US Wineries Reaches 7,948" in WBM's February issue.
According to the 2012 Maryland Vineyard Survey by MGGA/MWS, in 2010 there were:
Total Commercial Growers (excluding wineries): 29
Total Vineyards: 150
Total Vineyard Acres: 601
Total Vines: 525,104
Total Maryland Tons Harvested: 949
And, Maryland is producing some exciting wines. In 2010, Wine Business Monthly named Black Ankle Vineyards of Mt. Airy as one of its 10 Hottest Small Brands for its 2009 Estate Albarino.