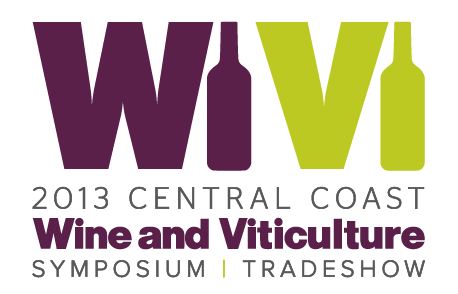 WiVi Central Coast 2013, presented by WINE BUSINESS MONTHLY and Precision Ag Consulting, is a two-day symposium and tradeshow held March 19-20 at the Paso Robles Event Center in Paso Robles, California. Attendees will receive a $25 discount on registration through February 15. Members of Central Coast wine and winegrape industry trade associations receive a $50 discount through February 25. Registration is available at www.wivicentralcoast.com.
Closing the WiVi enology sessions is a special Comparative Wine Tasting led by WINE BUSINESS MONTHLY's columnist, Lance Cutler. Cutler has put together nine wines from Washington, Napa Valley and Paso Robles for WiVi participants to taste regional differences in blends. A special tasting ticket is required for this event.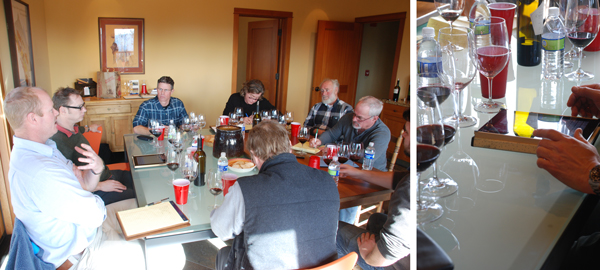 This tasting took place recently at Robert Craig Winery on Howell Mountain in Napa. Lance Cutler conducted interviews with four of the nine winemakers. While we focused on production methodology for the Napa wines, we did taste all nine of the wines to be presented at WiVi. The winemakers present were: from Napa, Stephen Tebb of Robert Craig Winery; Kyle Janzen from Bacio Divino Cellars; Christopher Howell from Cain Vineyard & Winery, and from Paso Robles, Stephan Asseo from L'Aventure Winery.
WiVi attendees will hear about issues and regulations facing the Central Coast as well as meet more than 100 wine industry suppliers showcasing new products and services at the tradeshow, which is now sold out to exhibitors. The symposium will feature timely discussions on topics specific to the Central Coast wine business. Industry leaders John Kochis from E&J Gallo, Mark Couchman from Silverado Premium Partners and Emily Wines, Master Sommelier of Kimpton Hotels & Restaurants will open the Symposium.
WiVi speakers include experts from around the state, discussing topics that range from rootstock selections to effective pest management to tips on how to fix problems in the winery to what winemakers need to know for harvest 2013. Educational credits are available for all viticulture sessions. A complete schedule is available at www.wivicentralcoast.com.