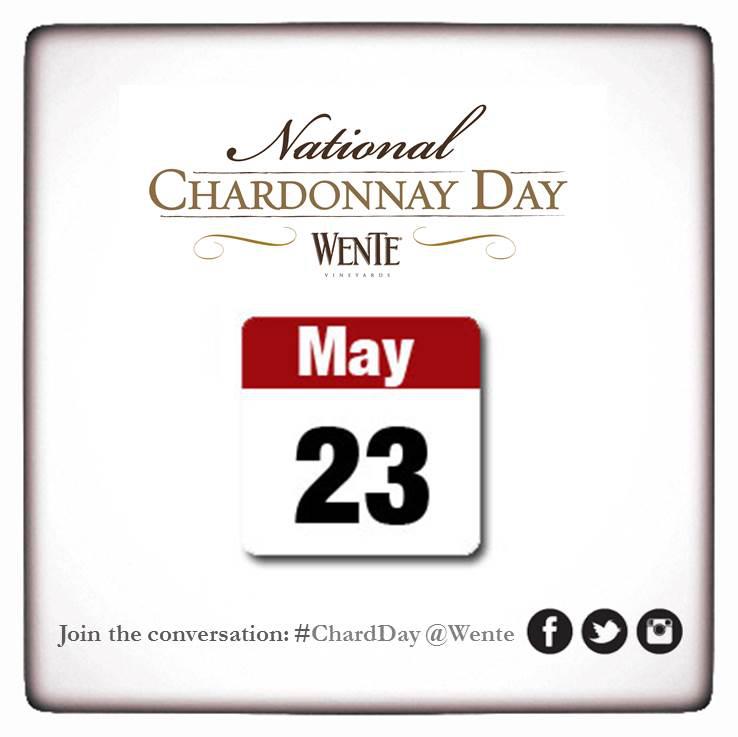 From Wente Vineyards in Livermore, California:
In honor of the best selling varietal in the United States, the Wente Family, creators of the Wente Clone of Chardonnay—the most widely planted Chardonnay clone in California—will host a virtual toast on Thursday, May 23, 2013 to celebrate the varietal with excited fans from around the country. Last year marked the 100th anniversary of the Wente family bringing Chardonnay cuttings from France and planting them in the Livermore Valley.
To build upon this milestone, celebrations from Wente Vineyards Event Center in Livermore, California, kick off at 4 p.m. PST on May 23, when the Wente family will appear on a special Tout Suite Social Club live-stream video event, to offer up a special virtual toast to Chardonnay for wine enthusiasts around the country. Admirers of America's favorite varietal can join in the celebration from their laptops to hear brief remarks from Fourth Generation Winegrowers Carolyn and Philip Wente, before raising a glass together in the first annual Wente Vineyards National Chardonnay Day toast.

Wente Vineyards was the first winery in California to varietally label Chardonnay in 1936, and since then, the family has been producing benchmark Estate grown Chardonnays.

The Wente family's connection with Chardonnay began with second generation winegrower Ernest Wente, while he was a student at the University of California at Davis. In 1912, with the help of University of California Davis' academic staff Leon Bonnet, Ernest persuaded his father and winery founder Carl Wente, to import cuttings from the vine nursery at the University of Montpellier in France.

Around the same time, Ernest Wente also sourced budwood from the Gier Vineyard in Pleasanton which had cuttings from Meursault in France. He planted the two sources in his family's Livermore Valley vineyard and, over the next 30 to 40 years, selected vines that showed favorable traits, and re-planted them to establish the Wente Clone of Chardonnay.

In 1976, the Judgment of Paris featured a 1973 Chardonnay from Chateau Montelena that was comprised largely of the Wente Clone of Chardonnay. When that wine bested some of France's most prestigious whites in a blind tasting, California Chardonnay plantings grew exponentially from 2700 acres in 1970 to 11,000 acres in 1980 to 45,000 acres in 19882.
Currently, there are almost 100,000 acres of Chardonnay planted in California and it has become the number one selling wine varietal in the U.S. For more information on the Wente family's Chardonnay history or to host your own National Chardonnay Day celebration by downloading the Chardonnay Party Kit, please visit www.wentevineyards.com/chardonnay. Join the conversation on Wente Vineyards' Facebook, Twitter and Instagram pages as well.