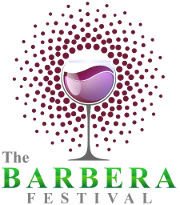 It looks like The Barbera Festival in Plymouth, California on June 8 is completely sold out! This event features more than 80 wineries from all over California, including the Sierra Foothills, Paso Robles, Sonoma County, Napa Valley, Lake County, the Santa Cruz Mountains, Ventura County, Lodi and the Bay Area. At the festival, 1,800 paid attendees will get an opportunity to taste Barbera wines.
Event organizer Brian Miler said people who didn't get tickets can still partake in Barbera events during the festival weekend. Many of the participating wineries have scheduled Barbera Festival-associated events of their own, and attendance at the festival is not required to go to these.
About this highly popular festival, Brian said:
"The event sold out in 7 days, a full three months prior to the event. Right now we have over 400 on the waitlist and still receive calls/emails daily from disappointed people that want to attend but didn't get their tickets.

"People that have attended the event in the past have loved it and plan to come back each year. But the real reason it is so popular is that Barbera wines are so popular. People love that they are typically fruit forward, like a Zinfandel, but have better acidity making them better food companions. Also, I feel, it satisfies the adventurous streak in many people who are looking for something different and want to be part of the next big thing."
Here are the participating wineries.
All proceeds from the event go to the Amador Community Foundation to be distributed to local causes.