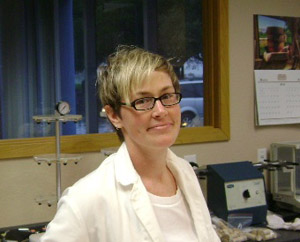 Lafitte Cork and Capsule announced hiring of Ali Sullivan as Quality Assurance Manager.

Sullivan, a native Virginian and graduate of George Mason University, was employed by Lafitte from 2007-2010 as Quality Assurance Coordinator. During that time Sullivan performed routine QA testing on outgoing orders, sampled and tested incoming cork lots from Portugal and helped the company Go Green. "Ali was instrumental in directing our company's Sustainability Initiative," said Mark Hautala, Lafitte General Manager. "She is passionate about quality and cares deeply about the environment. These are excellent qualities for a QA Manager and a nice fit with Lafitte's generational approach to business and sustainability."
Prior to Lafitte Sullivan worked for HSRL Labs in the Biotech field performing immunohistochemistry and antibody research. She resides in Benicia, CA with husband Ted Sullivan and infant son Teddy.

For more information about Lafitte Cork and Capsule visit www.Lafitte-USA.com.
Copyright© 1994-2014 by Wine Communications Group. All Rights Reserved. Copyright protection extends to all written material, graphics, backgrounds and layouts. None of this material may be reproduced for any reason without written permission of the Publisher. Wine Business Insider, Wine Business Monthly, Grower & Cellar News and Wine Market News are all trademarks of Wine Communications Group and will be protected to the fullest extent of the law.