Charles Smith announced today that Michael Zuppa will join the company as Sales Director for the East Coast & National Accounts, representing the family of brands, which includes K Vintners, Charles Smith Wines, Secco Italian Bubbles, and Charles & Charles.
Zuppa comes to Charles Smith after ten years with Constellation Wines U.S. where he most recently managed a team of five Strategic Account Managers and over 125 on-premise national accounts as Director of National Accounts.
"Charles Smith Wines is a dynamic company, or should I say family, that is set up for success in the wine industry." Zuppa said. After starting his career in the restaurant business, Zuppa quickly realized his strength in managing various beverage programs. With extensive on and off-premise experience with Gallo and Constellation in Maryland, Washington D.C., Virginia, and Texas, Zuppa, now based in his home state of New Jersey, is eager to lend his skills and knowledge to the Charles Smith brands nationally in addition to the East Coast.
"We're collecting the finest people to join our team at Charles Smith Wines. With the addition of Madeline Dow from the Washington State Wine Commission in January and now Mike Zuppa, who comes with a great reputation and a strong national network, we're going to do what we've done before but much, much more...you can count on it. Once again 2012 will be a great year for Charles Smith Wines!" said owner and winemaker Charles Smith. Zuppa added, "I have now seen how a smaller wine company can make a big impact on this industry."
Charles Smith, based in Walla Walla, Washington has received global acclaim including "Best New Wineries of the Last Ten Years" in Wine & Spirits Magazine and "Winery of the Year" in their annual buying guide. Smith was also named "Winemaker of the Year" in 2009 by Food & Wine Magazine.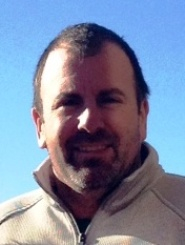 Copyright© 1994-2014 by Wine Communications Group. All Rights Reserved. Copyright protection extends to all written material, graphics, backgrounds and layouts. None of this material may be reproduced for any reason without written permission of the Publisher. Wine Business Insider, Wine Business Monthly, Grower & Cellar News and Wine Market News are all trademarks of Wine Communications Group and will be protected to the fullest extent of the law.