The Paso Robles Wine Country Alliance has announced hiring its new executive director, Jennifer Porter, who starts in the job in November.
Porter will continue the region's focus on generating national awareness and demand for Paso Robles wine.
Porter has more than fifteen years of marketing experience. She started her career in advertising, was director of marketing & media for Sony Corporation of America where she focused on cross-market promotions, and then led the integrated marketing department for Viacom's Comedy Central.
Porter completed a 10 month worldwide trip in 2010 and upon returning to the U.S., relocated from New York City to California, earning the WSET Intermediate Certificate while learning the direct-to-consumer business in the Napa Valley.
The Paso Robles Wine Country Alliance is somewhat unique in that the organization is made up of both vintners and growers. Throw in restaurants, hotels and other affiliate partners the Alliance works with, and it's quite unique.
Porter succeeds Stacie Jacob, who held the executive director's position for seven-years before leaving to start her own marketing business.
Porter said she's excited about the challenge of the new job and looks forward to continuing the progress made in raising the profile of the region.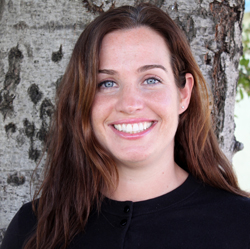 Porter told winebusiness.com she will begin by listening a lot. "Stacie and the team have done a great job," Porter said. "They've been operating at a pretty high level."
Porter, coincidentally applied for the position via a listing on winejobs.com.
"Jennifer brings a diverse industry background along with a core set of marketing skills to Paso Robles Wine Country," Paul Hoover, Search Committee Chairman and owner of Still Waters Vineyard said in making the announcement. "We are excited to learn how we can continue the region's marketing innovation working with her results driven experience and passion for the wine industry."
"Jennifer's talent could land her anywhere, but she chose Paso Robles," said Alex Villicana, Wine Alliance Board Chairman and owner of Villicana Winery. "She clearly exhibits the talent to aggressively market the Paso Robles wine industry and to take us to the next level."


Copyright© 1994-2013 by Wine Communications Group. All Rights Reserved. Copyright protection extends to all written material, graphics, backgrounds and layouts. None of this material may be reproduced for any reason without written permission of the Publisher. Wine Business Insider, Wine Business Monthly, Grower & Cellar News and Wine Market News are all trademarks of Wine Communications Group and will be protected to the fullest extent of the law.