Patti Fetzer, proprietor, named Charlie Tolbert Winemaker for Patianna Organic Vineyards in Mendocino County. He succeeds Mike Lee, Charlie's longtime friend and colleague, who passed away suddenly in May.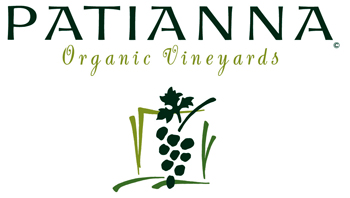 An accomplished winemaker who began his career in the vineyard, Charlie is the hands-on hero behind numerous successful brands, including Chateau St Jean Winery, Haywood Winery, Arrowood Vineyards and Winery and Amapola Creek Vineyards and Winery in Sonoma Valley. He served as Director of Cellar Operations for Fetzer Vineyards in Mendocino County.
"My goal is to continue the style set by Patti and Mike Lee and produce the highest quality wines from Patianna's exceptional vineyard," says Charlie.
Patti Fetzer and her husband Gregg Hileman own Patianna Organic Vineyards, 126 prime acres stretching along the Russian River in Hopland, Mendocino County. The traditions of the Fetzer family and the tenets of organic farming form the foundation of the Patianna brand. Grape growing is rooted in the belief that exceptional quality in wine is achieved when the land, the farmer and the winemaker operate in harmony. http://www.patianna.com
Copyright© 1994-2014 by Wine Communications Group. All Rights Reserved. Copyright protection extends to all written material, graphics, backgrounds and layouts. None of this material may be reproduced for any reason without written permission of the Publisher. Wine Business Insider, Wine Business Monthly, Grower & Cellar News and Wine Market News are all trademarks of Wine Communications Group and will be protected to the fullest extent of the law.