Vincent Nadalie, the youngest of the multigenerational cooperage family, has returned to the USA market. Vincent's first stay in the USA was during the inception by Jean- Jacques Nadalie and Duane Wall of Nadalie USA in 1980. During those years he and his siblings attended the St. Helena school system where his family still maintains a home.
Vincent's next extended stay was after high school for two years to apprentice and learn the craft of cooperage under the tutelage of Alain Poisson, Master Cooper, Vice President / GM of Nadalie USA.
Most recently Vincent has developed the Eastern European market for Nadalie & Marsannay brands.
Upon his arrival I asked him why he has chosen to move with his wife and 2 children to the USA. "I have always loved the beauty of the landscape, the culture of the community and who would not want to work in the US wine industry, with the constant innovation and creativity!"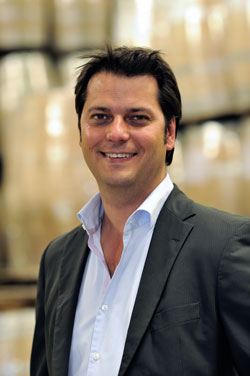 Copyright© 1994-2014 by Wine Communications Group. All Rights Reserved. Copyright protection extends to all written material, graphics, backgrounds and layouts. None of this material may be reproduced for any reason without written permission of the Publisher. Wine Business Insider, Wine Business Monthly, Grower & Cellar News and Wine Market News are all trademarks of Wine Communications Group and will be protected to the fullest extent of the law.