Hinman & Carmichael LLP, a San Francisco law firm specializing in alcoholic beverage law, announced that Suzanne DeGalan joined the firm as an associate attorney.
Suzanne's practice will include trade practice and distribution counseling, marketing and advertising compliance – with a particular emphasis on social media issues – and regulatory compliance and licensing. She will also represent clients at administrative hearings involving license issuance and ABC accusations.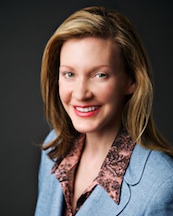 Suzanne was previously an associate attorney at Skadden, Arps, Slate, Meagher & Flom LLP and at Shartsis Friese LLP, where she specialized in corporate and business law with an emphasis on intellectual property and mergers and acquisitions. She earned her law degree at the University of California, Berkeley School of Law (Boalt Hall) in 2006. Prior to becoming an attorney, Suzanne was a publishing executive and book editor, with extensive experience in award-winning food, wine and travel publications as well as national bestselling business books.
For over 20 years, Hinman & Carmichael LLP has been specializing in 21st Amendment-specific law, alcoholic beverage licensing, marketing and distribution counseling, and the regulatory defense of alcoholic beverage industry members. For more information please see the firm's website: www.beveragelaw.com.
Copyright© 1994-2013 by Wine Communications Group. All Rights Reserved. Copyright protection extends to all written material, graphics, backgrounds and layouts. None of this material may be reproduced for any reason without written permission of the Publisher. Wine Business Insider, Wine Business Monthly, Grower & Cellar News and Wine Market News are all trademarks of Wine Communications Group and will be protected to the fullest extent of the law.