In order to meet growing demand and further enhance customer service, Oak Solutions Group is expanding its sales team.

We are pleased to announce the promotion of Kyle Sullivan, who is taking on a new role as Assistant Director of Sales. Sullivan has worked with Oak Solutions Group since 2008 and continues to serve as a valuable member of the sales team.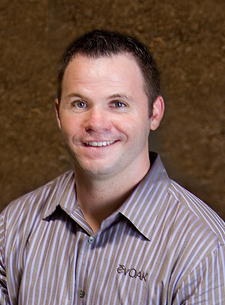 Oak Solutions Group would also like to welcome an addition to the team. Amy LaHue has been hired as Customer Service Manager, a new position focused on maintaining a high level of customer service and technical assistance.

"As demand for oak alternatives continues to increase, it's important for us to grow with the market," said Ed Larmie, Managing Director. "Restructuring and adding a new team member will allow us to better serve all of our customers."

Oak Solutions Group is a premium oak products company focused on providing expert advice and unparalleled selection. Oak Solutions Group distributes two innovative product lines: evOAK forward thinking oak products and tru/tan innovative oak tannins.

Copyright© 1994-2014 by Wine Communications Group. All Rights Reserved. Copyright protection extends to all written material, graphics, backgrounds and layouts. None of this material may be reproduced for any reason without written permission of the Publisher. Wine Business Insider, Wine Business Monthly, Grower & Cellar News and Wine Market News are all trademarks of Wine Communications Group and will be protected to the fullest extent of the law.