Dickenson, Peatman & Fogarty is pleased to announce that Bahaneh Hobel has joined the firm's Alcohol Beverage group in Napa. Ms. Hobel's practice focuses on all aspects of alcohol beverage law, including state and federal licensing for wineries, breweries, distilled spirits plants, importers, wholesalers and retailers. Ms. Hobel also has extensive experience with, among other things, labeling matters, alcohol beverage franchise laws, producer/distributor agreements, importer/wholesaler agreements, trade practice and direct shipping laws.
After receiving her law degree in 2001 from the Boalt Hall School of Law (University of California, Berkeley), Ms. Hobel served as a law clerk on the Ninth Circuit Court of Appeals, and then practiced litigation and transactional real estate law in Southern California at several established law firms including O'Melveny & Myers LLP. Ms. Hobel has practiced in the alcohol beverage field since 2004.
Rooted in the wine regions of Napa and Sonoma and with offices in both counties, Dickenson, Peatman & Fogarty provides full service legal representation to all manner of businesses and individuals throughout California, the United States and abroad. The firm's major practice areas include alcohol beverage law, wine and hospitality industries, business and corporate dealings, land use matters, labor and employment, civil litigation, intellectual property, real property transactions, as well as estate planning and probate.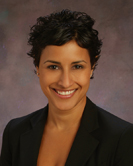 Copyright© 1994-2014 by Wine Communications Group. All Rights Reserved. Copyright protection extends to all written material, graphics, backgrounds and layouts. None of this material may be reproduced for any reason without written permission of the Publisher. Wine Business Insider, Wine Business Monthly, Grower & Cellar News and Wine Market News are all trademarks of Wine Communications Group and will be protected to the fullest extent of the law.