The Napa Valley Grapegrowers (NVG) announced this week that Erin Bright Russell has been hired as its 2011 Wine & Grape Expo Coordinator. In this role, Russell will work with the 2011 Steering Committee in developing seminar content, a high-value trade show, and beneficial networking opportunities for the November 16 event. Russell comes to the position with a breadth of experience, having grown up on her family's vineyard property (Rancho Chimiles) and a history of executing high-level events.

"I am thrilled to join the Napa Valley Grapegrowers in hosting the 2011 Wine & Grape Expo, which brings together the best and brightest in our industry. From the fascinating content of the seminars to the dynamic trade exhibits, wine tasting, and networking - the Expo is not to be missed."

Members of the 2011 Wine & Grape Expo Steering Committee are: Michael Silacci of Opus One, Chair; Sam Turner of T & M Services, Co-Chair; Cameron Vawter of Dana Estate; Rosemary Cakebread of Gallica Wines; Bob Steinhauer; Garrett Buckland of Premiere Viticulture; John Wilkinson of Bin to Bottle; Ryan Pierce of Gallo Family Vineyards; Doug Burnett of R & D Vineyards; and Monica Cooper, Napa Viticulture Farm Advisor.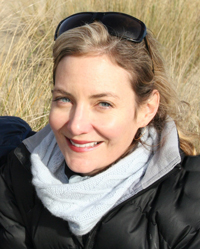 Copyright© 1994-2014 by Wine Communications Group. All Rights Reserved. Copyright protection extends to all written material, graphics, backgrounds and layouts. None of this material may be reproduced for any reason without written permission of the Publisher. Wine Business Insider, Wine Business Monthly, Grower & Cellar News and Wine Market News are all trademarks of Wine Communications Group and will be protected to the fullest extent of the law.