Glazer's Distributors, one of the country's largest beverage distributors, announced today that Pete Carr is appointed Executive Vice President, overseeing Diageo and Moet Hennessy USA, effective January 1, 2011. Mr. Carr's position with Glazer's has been created following the recent signing by Glazer's, Diageo and Moet Hennessy USA of new, long-term distribution contracts for Texas and Louisiana.
Pete Carr will report directly to Glazer's President and CEO Sheldon "Shelly" Stein. Carr will be responsible and accountable for Glazer's business performance with Diageo and Moet Hennessy USA throughout the country. Carr will oversee a corporate team dedicated to Diageo and Moet Hennessy, as well as Glazer's in-market Diageo and Moet Hennessy teams.
Prior to joining Glazer's, Pete Carr was President U.S. Spirits Open States for Diageo. Carr has more than 20 years of experience in the beverage industry, which includes senior management roles as President of Diageo-Guinness USA (DGUSA), and Diageo's President of Control States. Carr began his career in Chicago as a sales representative for Romano Brothers Beverage Company, and has worked in many areas of the beverage business, ranging from Trade Marketing Manager on Smirnoff Vodka, to launching Red Bull in the United States.
In connection with Mr. Carr's hiring, Shelly Stein said, "We are excited to have secured an accomplished industry leader like Pete Carr to drive our Diageo and Moet Hennessy USA business. We look forward to Pete's success in this important new role, and, with Pete's help, to growing our overall business with Diageo and Moet Hennessy USA."
Pete Carr said, "When the opportunity presented itself to join the Glazer's organization, it was one that I had to take. Glazer's is an industry leader, with a great reputation for high performance, integrity, and brand building. I look forward to the challenge, and am thrilled to be joining such a first class company."
Glazer's, one of the country's largest privately held companies, currently operates in 11 states, and is one of the nation's largest distributors of wine, spirits and malt products. The company has operations in Arizona, Arkansas, Indiana, Iowa, Kansas, Louisiana, Mississippi, Missouri, Ohio, Oklahoma, and Texas. For more information, visit www.glazers.com.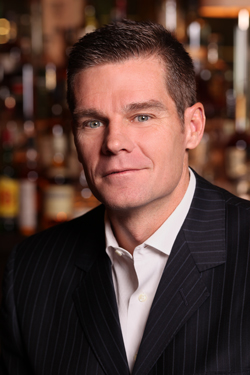 Copyright© 1994-2014 by Wine Communications Group. All Rights Reserved. Copyright protection extends to all written material, graphics, backgrounds and layouts. None of this material may be reproduced for any reason without written permission of the Publisher. Wine Business Insider, Wine Business Monthly, Grower & Cellar News and Wine Market News are all trademarks of Wine Communications Group and will be protected to the fullest extent of the law.