Bodega Septima, a premium wine producer based in Mendoza, Argentina, is pleased to announce the appointment of Paula Borgo to Head Winemaker. Borgo will lead the winemaking team in the vineyard and in the cellar crafting the Bodega Septima portfolio of wines. In addition, she will also be responsible for winemaking logistics and quality standards for the winery. Borgo has been a member of the Bodega Septima winemaking team since 2002.

A Mendoza native, Borgo studied enology at Centro de Estudios Enologicos, INTA Mendoza commencing her career in the wine industry at Bodega Doña Paula (Argentina) followed by Kendall Jackson (California) for their respective 2001 harvests. In August 2002, Borgo joined Bodega Septima with initial responsibilities in wine production and bottling and was promoted to Assistant Winemaker in 2008.

Throughout her time at Bodega Septima, Borgo has maintained a commitment to garnering global winemaking exposure, traveling to the world's great winegrowing regions to 'harvest' knowledge and expertise. She has completed 'stages' in assistant winemaker roles at Bodega Felix Solis (Valdepeñas, Spain) and at Raimat (Catalonia, Spain).

"Paula is a valued asset to the winery. Her commitment to innovation and collaboration fuels our winemaking team to explore new, outstanding possibilities," comments Esteban Baigun, CEO Bodega Septima. "She will head the launch of our Research and Development Department to further improve the winery's production, distribution, and quality controls and standards as we continue to strive to craft wines of the highest quality and value."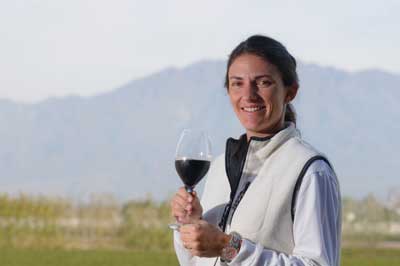 Copyright© 1994-2014 by Wine Communications Group. All Rights Reserved. Copyright protection extends to all written material, graphics, backgrounds and layouts. None of this material may be reproduced for any reason without written permission of the Publisher. Wine Business Insider, Wine Business Monthly, Grower & Cellar News and Wine Market News are all trademarks of Wine Communications Group and will be protected to the fullest extent of the law.