Marty Sychowski has been named president of All American Containers of The Pacific Coast, LLC, a new division of AAC serving the Northern and Central Coast of California, Oregon, Washington and Western States with wine bottles, boxes, labels, and closures.
Sychowski has more than three decades of experience with wine bottles, printing and packaging both for domestic and import products for the wine industry. Most recently, he was with Diablo Valley Packaging as an Account Manager in the Wine Division covering Northern and Central Coast of California and Southern Oregon. He was one of the original partners in Tapp Technology, which developed the first pressure sensitive waterless wine labels.
All American Containers, Inc., of Florida is one of the largest suppliers of rigid packaging in the U.S. serving the Cosmetic, Beverage, Food, Pharmaceutical and Wine Industries. AAC has been in business for more than 20 years and conducts operations in 32 countries around the world. The company has a division serving wineries in the Eastern U.S., but previously was not active in serving wineries on the west coast. AAC offices are located in Panama, Trinidad, Texas, Indiana, Louisiana and Ohio and Taiwan.
Distribution warehouses are located in Puerto Rico, Miami, Tampa, Atlanta, Pittsburg, New Jersey, San Leandro, Los Angeles, Mexico. Sychowski will be opening an additional warehouse in Sonoma County, California to serve wineries.
"We are proud to have the honor to have Marty Sychowski be our newest managing partner in this recent expansion," Fausto Diaz, Chief Executive Officer, said. "Marty's experience and knowledge will bring a great deal to the growth and expansion of our company and with that AAC looks forward to a long and prosperous partnership."
Sychowski may be contacted by cellular phone at (707) 328-5316
Email: martys@aacpacificcoast.com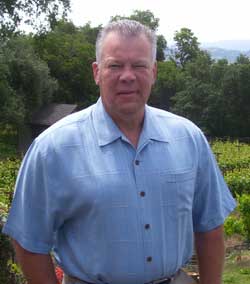 Copyright© 1994-2014 by Wine Communications Group. All Rights Reserved. Copyright protection extends to all written material, graphics, backgrounds and layouts. None of this material may be reproduced for any reason without written permission of the Publisher. Wine Business Insider, Wine Business Monthly, Grower & Cellar News and Wine Market News are all trademarks of Wine Communications Group and will be protected to the fullest extent of the law.