TricorBraun, one of the world's leading packaging suppliers, has named George Dempsey chief operating officer. "This evolution in TricorBraun's management structure will continue to make our company stronger as well as position it for continued growth and profitability," Keith Strope, company president and chief executive officer, said.
Dempsey has assumed responsibility for the firm's Design and Engineering Department as well as its Marketing Department. He now oversees the company's strategic and global markets, along with international sourcing and business development as well as TricorBraun's supply chain. He will continue to be responsible for Caliber WinePak, a TricorBraun subsidiary and one of the nation's leading providers of wine packages. Caliber's daily management will continue with Andrew Bottene.
Prior to his appointment as chief operating officer, Dempsey had been an executive vice president. He earned a Bachelor of Science degree from Park University, Kansas City, and a Masters of Business Administration degree from Northern Illinois University, DeKalb.
"George shall be responsible for the development of strategies and the integration of resources that our organization has to offer our branches, customers and suppliers," Strope said.
TricorBraun (www.tricorbraun.com) has 34 offices in the United States, Canada, Mexico and Asia.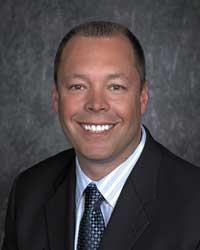 Copyright© 1994-2014 by Wine Communications Group. All Rights Reserved. Copyright protection extends to all written material, graphics, backgrounds and layouts. None of this material may be reproduced for any reason without written permission of the Publisher. Wine Business Insider, Wine Business Monthly, Grower & Cellar News and Wine Market News are all trademarks of Wine Communications Group and will be protected to the fullest extent of the law.