Haak Vineyards & Winery of Santa Fe, Texas announced the recent promotion of Nadia Hetzel from assistant winemaker to winemaker. Hetzel will now oversee wine production as well as vineyard management.
Hetzel has been with Haak Winery as assistant winemaker for two years, serving in various roles to assist in the production of Haak's 15 varietals of wine. Prior to coming to the U.S., she worked at Hotel Kloster Johannisberg in Germany as a sommelier for five months, and the Schloss Johanissberg in Germany as a winemaking intern for six months. Hetzel received her diploma from the University of Geisenhem in Germany in enology and viticulture. She is also a German State Certified Vintner.
"We are truly grateful to have Nadia as part of the Haak family," said Raymond Haak, winemaker and owner of Haak Vineyards & Winery. "She has brought so much knowledge to the winery, that it was only a matter of time before she would be promoted to winemaker where she could further her expertise."
Established in 2000, Haak Vineyards & Winery is an award-winning, family-owned winery located in Santa Fe, Texas. Winemaker and founder Raymond Haak is well known for producing two unique wines from two grapes that are new to the wine world, including Blanc du Bois, a grape with Florida origins, and the Black Spanish or Jacquez grape, which produces a particularly distinctive wine, Haak Madeira.
The first and only winery in Galveston County, Haak is open to the public where tours and tastings are offered daily. For more information about Haak Vineyards & Winery, please visit www.haakwine.com or call 409-925-1401.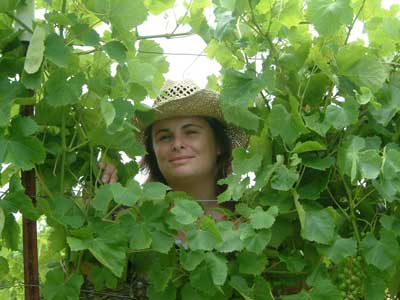 Copyright© 1994-2014 by Wine Communications Group. All Rights Reserved. Copyright protection extends to all written material, graphics, backgrounds and layouts. None of this material may be reproduced for any reason without written permission of the Publisher. Wine Business Insider, Wine Business Monthly, Grower & Cellar News and Wine Market News are all trademarks of Wine Communications Group and will be protected to the fullest extent of the law.