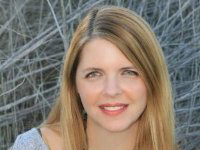 H&A Finance appointed Gretchen Brakesman as account manager, developing new business throughout the wine regions of California, interacting with clients from production to finance.
A pioneer in the market today, H&A has been dedicated for the past 10 years to the operational management for wine barrels. It is headquartered in Bordeaux, France, with satellite offices in Burgundy, Lyon, Spain, Italy and the United States.

Copyright© 1994-2014 by Wine Communications Group. All Rights Reserved. Copyright protection extends to all written material, graphics, backgrounds and layouts. None of this material may be reproduced for any reason without written permission of the Publisher. Wine Business Insider, Wine Business Monthly, Grower & Cellar News and Wine Market News are all trademarks of Wine Communications Group and will be protected to the fullest extent of the law.