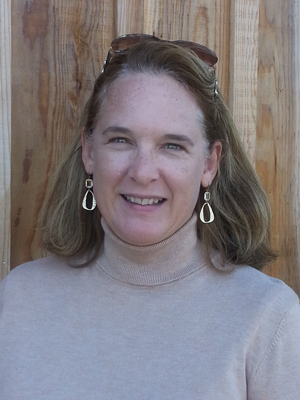 Dawn Dolan, wholesale and marketing manager for Wilson Artisan Wines, has launched her own consulting business for boutique wineries. "I want to help small wineries think about ways to increase their sales. My goal is to provide them with sales strategies and marketing techniques tailored to their way of doing business, their abilities, and budgets," she said. Her fledgling business, Dolan Wine Business Consulting, aims to aid small wineries capitalize on sales potentials that may be overlooked. Specializing in big picture views, Dolan does a sales assessment, then offers practical plans wineries can implement.
Dolan, who helped propel the popular brands of the Wilson Artisan Wine group to success, spent six years with the group, which includes their flagship Wilson Winery, as well as Mazzocco-Sonoma, Pezzi King, deLorimier, Matrix, Jaxon Keys, Soda Rock and St. Anne's Crossing. Under her oversight, Wilson brands were featured in upscale restaurants and wine shops throughout Sonoma County, and branched into select distribution in out of state and international markets. "My colleagues used to laugh because I did a "happy dance" every time I sold a case when I first started. I was only doing marketing and wholesale for Wilson at that time, and every case really counted to help increase market exposure." Many of the Wilson brands are not distributed, or had small, select distribution under her direction. As the complement of wineries grew, so did her job. "I was working on revitalizing products in the US (recently acquired Pezzi King wines), sales to Hong Kong, China, working with distributors…"
When offers to consult came her way, she decided to think about where she was happiest, and so made a change. "I love the creative side of partnering with people who have an idea of what their brand should say or represent, and planning with them how to get the message out. Most small wineries do not have someone like me on staff, and I'd love to work with them to identify and implement sales and marketing ideas they have not yet thought about."
Dolan has been the point person for the Wilson's internship program, and while with the Wilson group, mentored six students from the Wine Business Program at Sonoma State University and one student from Cal Poly. "I was a teacher for ten years before I got my master's and went into administration. I just love working with these creative, enthusiastic students. They always teach me something as well."
Dolan lives in Alexander Valley, and recently won a Double Gold medal in the 2013 Sonoma County Harvest Fair Amateur Competition. She studied in Provence, France during her junior year of undergraduate school, and fell in love with wine while living there. Dolan has previously working as an administrator for several large organizations, including Habitat for Humanity International-Costa Rica, University of Michigan School of Social Work, and the City of Santa Rosa. Her new website is www.dolanwineconsulting.com
Copyright© 1994-2013 by Wine Communications Group. All Rights Reserved. Copyright protection extends to all written material, graphics, backgrounds and layouts. None of this material may be reproduced for any reason without written permission of the Publisher. Wine Business Insider, Wine Business Monthly, Grower & Cellar News and Wine Market News are all trademarks of Wine Communications Group and will be protected to the fullest extent of the law.