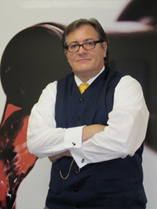 Paul Hobbs Imports, a leading importer of quality-driven, estate wines from Argentina has appointed Serge Lozach as its general manager.
"I am pleased to lead Paul Hobbs Imports and look forward to expanding our portfolio, growing our sales and strengthening our marketing capabilities," says Lozach, who will be responsible for driving the company's growth plans.
Originally from New York City, Lozach joined the Paul Hobbs Imports team in 2010 and served as director of sales and marketing prior to his appointment. Before joining Paul Hobbs Imports, Lozach was managing director at Sopexa USA, where he promoted French wines in the U.S. market.
About Paul Hobbs Imports
Paul Hobbs Imports was founded in 1994 and is a division of Paul Hobbs Wines. PHI was the first importer to successfully import Argentine Malbec to the U.S. Focused on quality and innovation, PHI currently imports the Felino, Bramare and Cobos wines of Hobbs' own Argentine winery, Viña Cobos, as well as other Argentine wines of distinction such as Pulenta Estate, La Flor, Riglos "Finca Las Divas" and Finca 8.
Copyright© 1994-2013 by Wine Communications Group. All Rights Reserved. Copyright protection extends to all written material, graphics, backgrounds and layouts. None of this material may be reproduced for any reason without written permission of the Publisher. Wine Business Insider, Wine Business Monthly, Grower & Cellar News and Wine Market News are all trademarks of Wine Communications Group and will be protected to the fullest extent of the law.