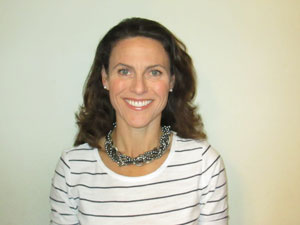 Sara Desmond joins Pahlmeyer as the new director, marketing. "We are thrilled to have Sara join us and to benefit from her style, skills and experience, particularly in e-commerce and digital marketing." said Brian Hilliard, president, in making the announcement. The placement was made by The Cypress Group of St. Helena, California (www.cypress-grp.com).
Desmond joins Pahlmeyer from Diageo Chateau & Estate Wines, where she was the digital marketing manager for the Diageo portfolio of wines. Desmond has an undergraduate degree in environmental science and agricultural economics and a Master of Business Administration degree from the University of California, Davis. While in graduate school, she was the recipient of the Graduate School of Management Academic Wine Industry Scholarship and she spent a semester at the Rotterdam School of Management in Rotterdam, Netherlands. Desmond is also a member of the Court of Master Sommeliers, having completed her Level One studies. Desmond lives in the Napa Valley and will be based at Pahlmeyer's offices in St. Helena.
Pahlmeyer is a luxury Napa based wine company with a world-class pedigree founded by Jayson Pahlmeyer in 1986. More information is available at www.pahlmeyer.com.
Copyright© 1994-2013 by Wine Communications Group. All Rights Reserved. Copyright protection extends to all written material, graphics, backgrounds and layouts. None of this material may be reproduced for any reason without written permission of the Publisher. Wine Business Insider, Wine Business Monthly, Grower & Cellar News and Wine Market News are all trademarks of Wine Communications Group and will be protected to the fullest extent of the law.