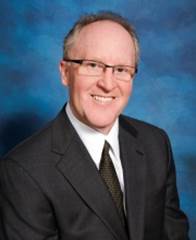 Wine Direct to Trade (WDT) announced that industry veteran Neil McNally, CWE joined Wine Direct to Trade on Feb. 4, 2013. As the Southern California WDT Regional, McNally will be focusing on the Southern California trade, assisting in bringing new winery clients into the Wine Direct to Trade portfolio and playing an active role in the 2013 WDT marketing project rollouts.
McNally's history of fine wine sales, marketing and sales management will play a vital role in the Southern California growth of Wine Direct to Trade. In addition to his role at WDT, he will continue conducting UCLA Extension wine education classes.
Wine Direct to Trade (www.winedirecttotrade.com) is a new web-based platform where small wine producers list and sell their wines at wholesale prices winery direct to over 1,400 of the premier California restaurateurs, retailers and ecommerce retailers.

Copyright© 1994-2014 by Wine Communications Group. All Rights Reserved. Copyright protection extends to all written material, graphics, backgrounds and layouts. None of this material may be reproduced for any reason without written permission of the Publisher. Wine Business Insider, Wine Business Monthly, Grower & Cellar News and Wine Market News are all trademarks of Wine Communications Group and will be protected to the fullest extent of the law.