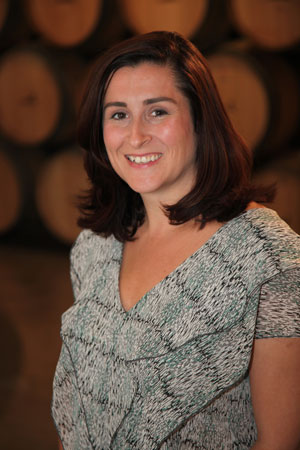 Visit Napa Valley announced the promotion of Sonyia Grabski to vice president, consumer direct marketing. Grabski joined Visit Napa Valley in June 2011 and oversees all digital and consumer direct marketing, including CRM, website, SEM/SEO, social media strategies and the operations of the Napa Valley Welcome Center.
A native of Northern California, and a Napan for 12 years, Grabski joined the Visit Napa Valley team with more than a decade of experience in direct-to-consumer wine sales and client relations at Constellation Wines and Terlato International. At Napa Valley's official destination marketing organization, she led the development and successful launch of the Adrian Gold Award winning VisitNapaValley.com website, grew the social media fan-base by 300 percent, developed an e-newsletter channel and robust list of 35,000 subscribers, and created a more efficient internal and business-to-business database and communication system. Grabski also oversees partner relationship management.
Visit Napa Valley's CEO, Clay Gregory, said, "Sonyia has fast-tracked our online and digital presence, helping us to become the best resource for potential guests to the Napa Valley. She has also vastly improved our partner communications capability and built an industry leading consumer-direct e-marketing channel. She has earned this well-deserved promotion and we're very glad she's part of our team."
About Visit Napa Valley
Visit Napa Valley is the official tourism marketing organization for The Napa Valley with a mission to promote, protect, and enhance the region's position as the world's premier wine, food, arts, and wellness destination. The region is internationally recognized as one of only nine "Great Wine Capitals," and its restaurants have earned more Michelin Stars per capita than any other wine region in the world. For more information visit www.VisitNapaValley.com.
Copyright© 1994-2014 by Wine Communications Group. All Rights Reserved. Copyright protection extends to all written material, graphics, backgrounds and layouts. None of this material may be reproduced for any reason without written permission of the Publisher. Wine Business Insider, Wine Business Monthly, Grower & Cellar News and Wine Market News are all trademarks of Wine Communications Group and will be protected to the fullest extent of the law.