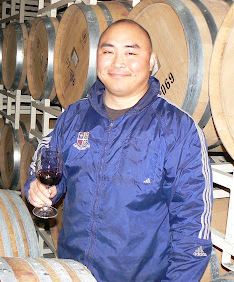 Bench 1775 announced their new head winemaker, Richard Kanazawa. Kanazawa has built a solid reputation for producing unique and award-winning British Columbia wines. Prior to joining Bench 1775, Richard Kanazawa was head winemaker at Red Rooster Winery and Blasted Church Vineyards, where he earned numerous awards including the prestigious Lieutenant Governor's Awards, and helped the wineries become some of Top 20 Wineries in Canada as selected by the Canadian Wine Awards.
Kanazawa is hard at work in the Bench 1775 cellar crafting the 2012 vintages. He notes that he is "extremely excited to execute the vision for Bench 1775 while challenging myself in the cellar to produce some of the finest wines in the country."
Copyright© 1994-2014 by Wine Communications Group. All Rights Reserved. Copyright protection extends to all written material, graphics, backgrounds and layouts. None of this material may be reproduced for any reason without written permission of the Publisher. Wine Business Insider, Wine Business Monthly, Grower & Cellar News and Wine Market News are all trademarks of Wine Communications Group and will be protected to the fullest extent of the law.