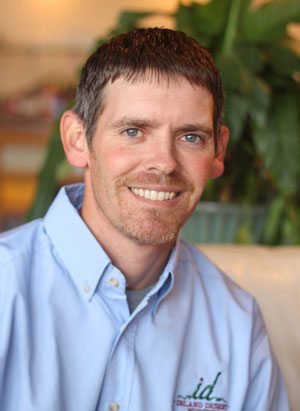 Inland Desert Nursery announced that Ryan Wells joined the Benton City grapevine nursery as its first outside sales manager. Wells brings fifteen years of experience in the wine industry to his new post.

Most recently, Wells served as the grower relations manager at Ascentia Wine Estates. Prior to that, he was a senior viticulturist with mega-grower Constellation Wines.

With Inland Desert, Wells will be responsible for developing new working relationships with winegrape growers nationally. Inland Desert Nursery specializes in the propagation of certified disease-free vine cuttings, including stock for a wide range of growing climates.

To learn more about Inland Desert Nursery's disease-free and organic certifications or Ryan Wells, the new outside sales manager, call or email Kevin Judkins at Inland Desert Nursery at (509) 588-6615 or kevin@inlanddesertinc.com.

Copyright© 1994-2014 by Wine Communications Group. All Rights Reserved. Copyright protection extends to all written material, graphics, backgrounds and layouts. None of this material may be reproduced for any reason without written permission of the Publisher. Wine Business Insider, Wine Business Monthly, Grower & Cellar News and Wine Market News are all trademarks of Wine Communications Group and will be protected to the fullest extent of the law.