CADE Estate Winery Partner and General Manager John Conover is pleased to announce the appointment of Danielle Cyrot to the position of winemaker at CADE Estate Winery.
Cyrot brings to CADE a diversity of winemaking experience. Having grown up with a French father with whom she took annual trips to France, Cyrot was exposed to the winemaking history of her family from a young age. Her great-grandfather was the last in a long line of ancestors who owned the Cyrot vineyard in Burgundy's prestigious Côte de Beaune. After losing his eldest son in World War I, he donated the land to the Hospices de Beaune (a Cyrot cuvée is still sold at the renowned charity auction each year).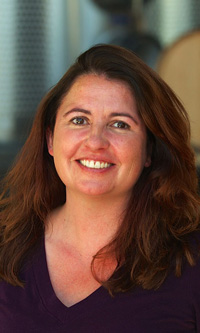 Cyrot had no plans to carry on her family's winemaking legacy when she enrolled at the University of California, Davis; however, that quickly changed when she took an introductory winemaking class and knew she had found her calling. While at Davis, Cyrot worked harvests at Schramsberg and Artesa in Napa Valley, learning the trade from the soil up. After graduating with a Bachelor of Science degree in viticulture and enology, Cyrot worked abroad at wineries in Alsace, France and South Australia.
Cyrot comes to CADE Estate Winery from St. Clement, where she was praised for crafting elegant, structured and balanced wines with refined tannins. Before taking on the role at St. Clement, Cyrot worked as an enologist and was then promoted to assistant winemaker at Stag's Leap under her mentor, Robert Brittan.
Conover, who is also a partner and the general manager of Odette Estate and the general manager of PlumpJack Winery, said, "We are very pleased to have found such a talented and dedicated winemaker for CADE. Her knowledge of winemaking regions around the world and the intimate understanding of Napa Valley she has acquired over the past 13 years will serve as great assets to the winery. We have every confidence that Danielle will uphold and enhance the commitment to quality winemaking, technology and environmental responsibility that have been CADE's hallmarks since its opening in 2009."
Copyright© 1994-2013 by Wine Communications Group. All Rights Reserved. Copyright protection extends to all written material, graphics, backgrounds and layouts. None of this material may be reproduced for any reason without written permission of the Publisher. Wine Business Insider, Wine Business Monthly, Grower & Cellar News and Wine Market News are all trademarks of Wine Communications Group and will be protected to the fullest extent of the law.