Christopher Creek Winery in the Russian River Valley, has appointed Mike Brunson as Winemaker. A third generation Sonoma County resident, Brunson brings over 20 years vineyard and winery experience to the position. Prior to joining Christopher Creek, Brunson was the Winemaker and Vineyard Manager at Michel-Schlumberger for 16 years producing award winning wines from Pinot Blanc to Cabernet Sauvignon. A graduate of UC Santa Cruz, and the school of hard knocks, Brunson brings passion, experience and a workingman's knowledge to the position.
Christopher Creek Winery is a small, boutique winery owned by the Wasserman family producing Best of Class, Double Gold and Sweepstakes winning hand crafted wines from the Russian River and Dry Creek appellations. Christopher Creek produces estate bottled and vineyard designated Chardonnay, Viognier, Syrah, Petite Sirah, Zinfandel, Cabernet Sauvignon, Cabernet Franc and Port. The winery is located at 641 Limerick Lane, Healdsburg and is open 11-5 daily for tasting.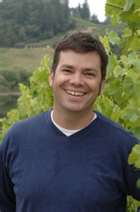 Copyright© 1994-2013 by Wine Communications Group. All Rights Reserved. Copyright protection extends to all written material, graphics, backgrounds and layouts. None of this material may be reproduced for any reason without written permission of the Publisher. Wine Business Insider, Wine Business Monthly, Grower & Cellar News and Wine Market News are all trademarks of Wine Communications Group and will be protected to the fullest extent of the law.