Thienot Bordeaux-Champagne has appointed François Peltereau-Villeneuve as President & CEO of Dourthe USA Inc.
Dourthe USA is the U.S. subsidiary of Thienot Bordeaux-Champagnes.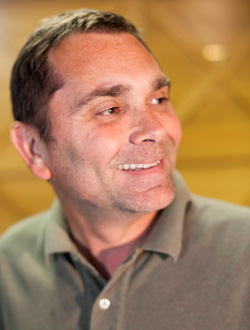 The company is the exclusive American importer of Champagne brands Thiénot and Canard Duchêne, as well as Bordeaux wines from Dourthe and its nine Châteaux, including Château Belgrave, a 5th Grand Cru Classé from Haut-Médoc. The portfolio also includes Clos de los Siete and Diamandes from Argentina and the Chadwick family's Seña and Arboleda from Chile.
French-American Peltereau-Villeneuve created and developed the American subsidiary of Laurent-Perrier Champagne, making the Tours sur Marne house one of the top brands in the U.S. market. More recently, he was President & CEO of Seguin Moreau Napa Cooperage, which he restructured and repositioned with success. Today marks a return to the source for Champenois by origin Peltereau-Villeneuve.
This appointment demonstrates the group's commitment to growing its brands in the U.S. marketplace. Peltereau-Villeneuve will bring to the team his wine and champagne business experience as well as extensive knowledge of the market.
ABOUT THIENOT BORDEAUX-CHAMPAGNE
Thienot Bordeaux-Champagne is a family-owned, independent group founded in 1985 and directed by Alain Thiénot and his two children, Stanislas and Garance

Copyright© 1994-2014 by Wine Communications Group. All Rights Reserved. Copyright protection extends to all written material, graphics, backgrounds and layouts. None of this material may be reproduced for any reason without written permission of the Publisher. Wine Business Insider, Wine Business Monthly, Grower & Cellar News and Wine Market News are all trademarks of Wine Communications Group and will be protected to the fullest extent of the law.