- G.K. Skaggs Inc. is eager to welcome Joe McGrath as its' Eastern Regional Sales Manager for the company. Joe McGrath has been in the beverage industry, wine specifically since 1995. Industry experience includes:
· Managing Sales Team
· Brand Management
· Key Account Relationship Management
· Industry & Product Education Internally and Externally
· Forecasting
· On & Off Premise Product Plans & Execution
· Created Innovative Menus for Restaurant Accounts
· Hosting Events & Dinner Parties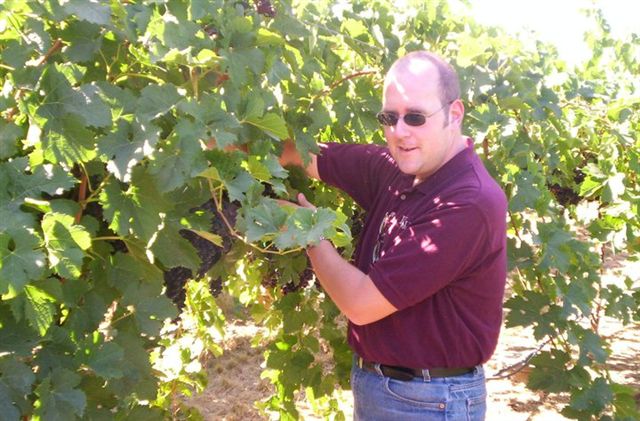 With Joe's high level of expertise in the beverage industry, Mr. McGrath will manage and represent G.K. Skaggs, Inc. diverse portfolio of beers and wines across all retail chains, wholesaler and distributor channels.
Joe emulates knowledge, passion and drive for the industry. "It is ever changing and ever evolving. Every year new vintages come out and with them all new challenges and awards. I have been in this business for many years now and I find no matter how much the industry changes or how much the economy changes there is always wine, beer and liquor to be sold. What is not to love about that?" Joe states when asked why he remains in the industry.
G.K. Skaggs Inc. is a Global Importer with National Distribution. It specializes in the sales, marketing and distribution of Premium and Specialty Imported Beers and Wines across the United States. Founded in 1984, G.K. Skaggs Inc. has become a nationally recognized Importer, top 10 in the US, and is a longstanding member of various Industry Associations, such as; NBWA - National Beer Wholesalers Association, CBBD - California Beer and Beverage Distributors, PLMA - Private Label Manufacturers Association, the IBA - International Beverage Alliance and WSWA - Wine & Spirits Wholesalers Association.

Copyright© 1994-2014 by Wine Communications Group. All Rights Reserved. Copyright protection extends to all written material, graphics, backgrounds and layouts. None of this material may be reproduced for any reason without written permission of the Publisher. Wine Business Insider, Wine Business Monthly, Grower & Cellar News and Wine Market News are all trademarks of Wine Communications Group and will be protected to the fullest extent of the law.