Amici Cellars of St. Helena, California, has announced that Joel Aiken will join the company as Winemaker and Partner, effective immediately. Aiken recently left his position as Vice President of Winemaking for Beaulieu Vineyard (BV), where for 25 years he made the highly praised BV Georges de Latour Private Reserve Cabernet Sauvignon label.
"We're thrilled to have a winemaker with such a long history of making superb wines from Napa Valley," said Bob Shepard, Managing Partner of Amici Cellars. "Joel has a reputation around the world as a brilliant winemaker, and we know that he can make some fabulous wines for Amici Cellars."
Aiken will bring his expertise in both traditional winemaking techniques as well as the latest innovations to Amici Cellars
For additional information contact Amici Cellars, P.O. Box 399, Rutherford, CA 94573; Telephone (707) 967-9560 or go online to www.amicicellars.com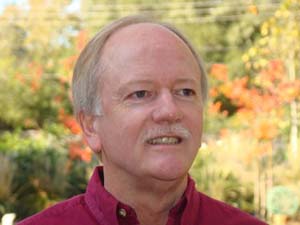 Copyright© 1994-2013 by Wine Communications Group. All Rights Reserved. Copyright protection extends to all written material, graphics, backgrounds and layouts. None of this material may be reproduced for any reason without written permission of the Publisher. Wine Business Insider, Wine Business Monthly, Grower & Cellar News and Wine Market News are all trademarks of Wine Communications Group and will be protected to the fullest extent of the law.