Amcor opens a brand new capsules production facility for Stelvin in Chile
Posted on April 05, 2012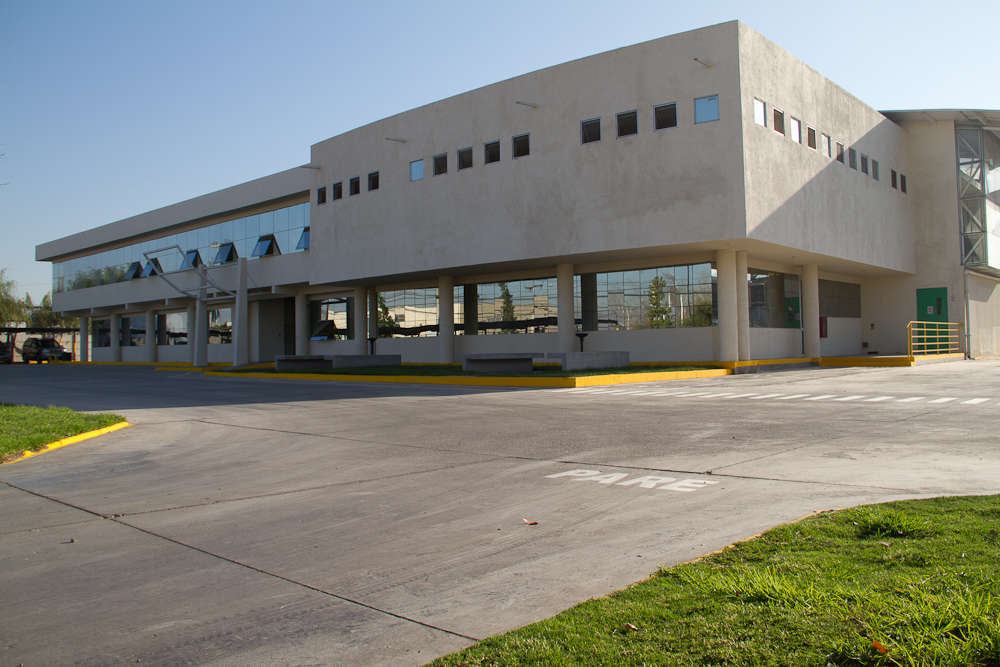 In order to support the market growth of Amcor Stelvin® screw cap in South America, Amcor Flexibles is relocating its existing Amcor Flexibles Santiago plant to a brand new production site. The new facility allows the capsules business to improve customer service due to the increased production capacity and warehouse facilities.
The new plant is located north of the city of Santiago de Chile in close proximity to most of the local wine industry. All of the current co-workers have moved to the new plant.
On March 29th, to mark the occasion, Amcor senior management attended a ceremony to inaugurate the plant and to welcome the AF Santiago team to their new facility. Peter Brues, AFEA President, Thomas Morin, VP & Managing Director AFEA Fresh, Dairy & Capsules, Nicolas Freynet, Managing Director Amcor Flexibles Capsules, and Matias Jarpa, AF Santiago Plant Manager were delighted to visit the plant and wish the team success in their new home.
"With the improved facility, Amcor is proud to re-enforce its position as the partner of choice for customers in South America" said Peter Brues.
AF Santiago manufactures both wine overcaps and Stelvin® and Stelvin®+ screw caps for wine.
The Stelvin® screw cap technology is now recognized and trusted worldwide as a packaging solution which offers many benefits and long-term sustainable solutions for wine makers and wine lovers alike.
These include
· TCA-free: no consumer disappointment and no environmental waste associated with cork taint,
· Consistent taste from bottle to bottle,
· Preservation of flavor, taste and freshness,
· Evolution of wine at a steady rate, respecting the in-bottle ageing process,
· Easy to use with easy bottle opening and resealing, and can be stored horizontally or vertically,
· Evolution of the original Stelvin® range with caps that correspond to all market trends.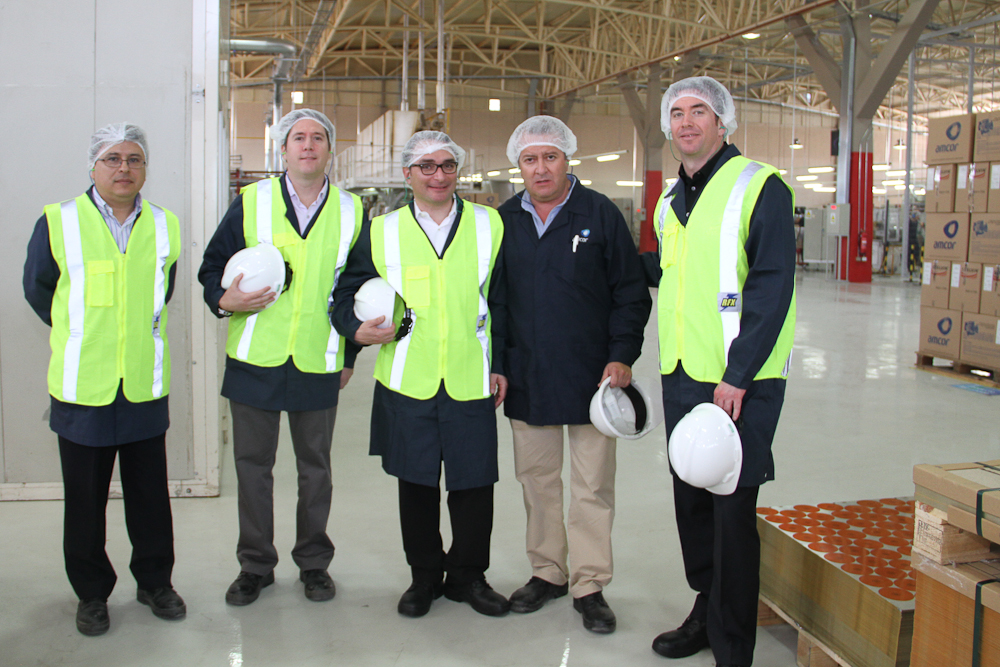 About Amcor Flexibles Europe & Americas
With 69 plants in 23 countries, Amcor Flexibles Europe & Americas, a division of Amcor, is a market leader and the world's largest supplier of flexible packaging. We deliver innovative packaging solutions and provide enhanced quality products for the food, beverage, pharma, personal care, medical and industrial markets. Its award winning approach towards sustainability makes Amcor Flexibles Europe & Americas the preferred partner for customers looking for responsible packaging solutions. For more information visit www.amcor.com
About Amcor Flexibles Europe & Americas, Capsules
Amcor Flexibles Capsules, part of the Amcor Flexibles Europe & Americas business group, is a market leader specialising in the design and manufacture of overcaps and screw caps for wine, sparkling wine and spirits. Amcor Flexibles Capsules has plants in France, Canada, USA and Chile.