Vanessa Robledo Honored in Top 100 Women "Greening the Future"
Posted on February 14, 2012

Vanessa Robledo, president and majority owner of Black Coyote Wines, was honored by the Girl Scouts of Northern California for making a significant impact to sustain the environment, economy, or community and reflecting the diverse ethnic and geographic communities that Girl Scouts serve.
Commemorating their 100th year anniversary, the Girl Scouts selected 100 women from Northern California who are "greening the future." The Girl Scouts have selected these women for making significant impact in sustaining the environment, the economy and the community as well as reflecting the diverse ethnic communities that Girl Scouts serve. The selection committee included Madeleine Albright, former Secretary of State; Peggy Fleming, Olympic Gold Medalist; Amy Tan, Best-selling author and Cindy Pawlcyn, renowned Napa Valley Chef among others.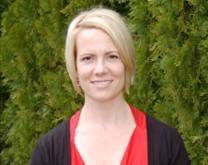 Fellow recipients include Sara Cakebread, Cathy Corison, Eileen Crane, Zelma Long and Christine Wente along with television personalities Roberta Gonzales and Sydnie Kohara. All 100 of the honorees will be honored in a series of events to be kicked off with a gala reception and dinner at the San Francisco Ferry Building on Monday March 12, 2012 from 6:30 to 8:30 PM.
Black Coyote's Reserve Cabernet recently was included on The Wine Enthusiast's list of the Top 100 wines, selected from more than 16,000 wines reviewed by the Wine Enthusiast's tasting panel.
"I was so excited when our Black Coyote Cabernet Sauvignon was recognized as one of the top 100 wines in the world," Robledo exclaimed, "but to be honored by the Girl Scouts as part of such an amazing group of women is quite special. I can't wait to attend the various 100th Anniversary Celebrations to meet and spend time with my fellow honorees."
Vanessa Robledo has previously been named Hispanic Entrepreneur of the Year. Robledo is a fourth generation vineyard worker and has worked in vineyards alongside her father and siblings since she was eight years old. She served as President of Robledo Family winery.
The owners list for Black Coyote Wines is headed by Dr. Ernest Bates MD, founder of American Shared Hospital Services and a prime moving force behind the proliferation of Gamma Knife radiosurgery. Other partners include Stanley S. Trotman and John F. Ruffle.
For more information about the Girl Scout 100th Anniversary Celebrations go to www.GirlScoutsNorCal.org/100.
Job Function:
President/Owner/GM