Talley Vineyards Appoints Eric Johnson as Winemaker
Posted on December 20, 2010

Brian Talley, President of Talley Vineyards, announced the appointment of Eric Johnson as Winemaker at the Arroyo Grande, California based winery. Johnson joined Talley Vineyards in 2007 and took over the day-to-day winemaking responsibilities in July 2010. A graduate of Cal Poly San Luis Obispo with a degree in Agricultural Business, Wine and Viticulture, Johnson was raised on his family's farm in Los Banos, California.
"This completes a transition that we began earlier this year," noted Talley. "Eric's commitment to quality, his enthusiasm and his hands-on leadership style are a real inspiration to our entire team."
Talley Vineyards is a family owned and operated winery that specializes in estate grown chardonnay and pinot noir from the Arroyo Grande and Edna Valleys. The winery also produces wines under the Bishop's Peak label from estate grown grapes as well as grapes purchased from greater San Luis Obispo County. Since its inception in 1986, Talley Vineyards has earned a distinguished reputation for quality and consistency that reflects the Talley family's three generation farming history in the area.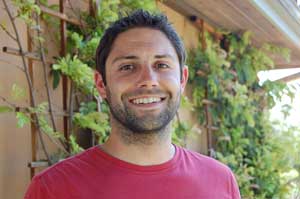 Region:
California, USA
Job Function:
Winemaking