Constellation Brands Appoints Ricardo Bartra as Chief Technology Officer
Posted on June 26, 2018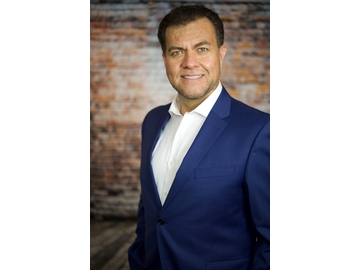 Constellation Brands announced that Ricardo Bartra has been appointed as senior vice president and chief technology officer reporting to David Klein, executive vice president and chief financial officer. Bartra will be based out of Constellation's Chicago office and joins the company effective today.
"Ricardo brings more than 25 years of global experience and IT expertise to Constellation Brands," said Klein. "He has a track record of establishing enterprise-level technology, security architecture and IT governance to enable company growth, and his visionary approach will ensure Constellation's IT strategy remains adaptable to an ever-changing digital landscape."
Before joining Constellation Brands, Bartra was chief information officer and senior vice president for the Americas for DHL Global Forwarding, a business unit of Deutsche Post DHL, the world's largest logistics group. While there, he was responsible for leading a multinational information technology team focused on implementing DHL's digital transformation. Prior to joining DHL in 2012, he held multiple information and technology leadership roles for GlaxoSmithKline and Royal PHILIPS Electronics. Bartra is a seasoned leader who shares his talents outside of work as a member of the Hispanic IT Executive Council (HITEC) Foundation Board, an organization whose mission is to enable the next generation of LatinX technology talent through a lifecycle that begins with students and uses the power of its community to continuously inspire forward.
"I am excited to join Constellation Brands, a company that is driven and smart, and thrives on innovation and new ideas," said Bartra. "These fundamentals will allow us to accelerate our digital agenda and harness a greater competitive advantage through technology - while striking the right balance on our priorities - and envision the future. I believe that leaders in technology have to realize the global context of our business and the fact that the digital disruption is here. I am looking forward to working with the talented and dedicated IT team and people at Constellation Brands to ensure that technology continues to play a part in driving speed of innovation, business insights and action."
Of his work with HITEC, Bartra said, "I truly believe you must remember where you came from to know where you are going. I am humbled by the opportunities I have been given and feel fortunate that I have learned from them every step of the way. Working with the Hispanic IT Executive Council Foundation is my way of giving back."
Bartra has a master's in information systems management from the U.S. Naval Postgraduate School and a bachelor's in systems engineering from the Air Force Academy in Lima, Peru. His extensive knowledge and experience has garnered him recognition on the HITEC's "100 Most Influential Hispanics in Information Technology" list from 2008-2017.
Region:
North America
Job Function:
Chief Technology Officer