Wine Industry Pioneer Jed Steele Appoints Kathryn Finn His Assistant Winemaker
Posted on February 28, 2018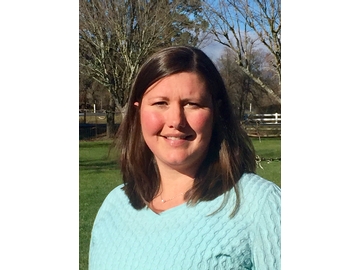 (KELSEYVILLE, Calif.) - Steele Wines celebrates its 27th Anniversary in 2018
and winemaker Jed Steele has finally decided to appoint an assistant winemaker. Kathryn Finn, who started at the Lake County winery as a lab assistant July 2015, assumes her new responsibilities immediately.
"We are proud to promote Katie to assistant winemaker at Steele Wines," announced Jed Steele. "Katie started out with us as a lab tech and has progressed rapidly to gain a thorough grasp of cellar operations, blending and organoleptic techniques. She now has a prominent hand in the production of all of our wines."
Finn earned a Bachelor degree in biological science at the University of Central Florida and her Masters in Environmental Resource Management at the Florida Institute of Technology. She worked as a senior research specialist at the Scott's Company and joined the wine industry as a viticulture intern at Conn Creek Winery.
"Working for an iconic winemaker like Jed Steele is a privilege both professionally and personally," enthused Finn. "Having over 50 years of winemaking experience, Jed Steele has defined many aspects of California's wine history. And on a personal level, Jed's winery is heavily spotted with strong, opinionated women and I am proud to be one of them."
Jed Steele started making wine at Stony Hill Winery in 1968. He worked at Edmeades Winery in Mendocino County for eight years, then became head winemaker at Kendall-Jackson. He started the Steele Winery in Lake County in 1991.
Region:
Other North Coast
Job Function:
Winemaking