Watermill Winery Appoints Alex Hedges as Commercial Director
Posted on February 15, 2018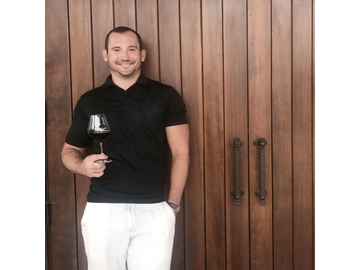 Watermilll Winery, one of the premier wineries of the The Rocks AVA in the Walla Walla Valley is pleased to announce the appointment of of Alex Hedges to the position of Commercial Director.

Alex grew up in the wine country of southeastern Washington. After studying history at the University of Nevada, Alex began his career at The Hedges Family Estate working in all capacities a family winery has to offer. He gained ground up exposure ranging from vineyard and production work to tasting room and event management experience, and for two years Alex traveled to over 45 markets as a National Sales Manager for Hedges. Following his stint at Hedges, Alex moved to V2 Wine Group based out of Sonoma, California as a region manager for their portfolio of wines from California and around the world in the Pacific Northwest. Following V2 Alex was the National Sales Manager at ROCO Winery in the Willamette Valley, where he represented the wines of Rollin Soles in 35 markets throughout North America
"I am excited to help lead Watermill in cementing it's place as one of the leading producers within The Rocks AVA of the Walla Walla Valley, and to work with the Brown, Foreman, and Kleinman families on ushering in a new era of growth and opportunity for the winery and the region" said Hedges.
"Alex is a vital addition to our team at Watermill, and will be invaluable in taking our winery to the next level of sales, operations, and national recognition" Said Ron Brown, co-owner of Watermill.
Watermill was founded in 2005 by the Brown family of Earl Brown & Sons Fruit Company in Milton-Freewater, Oregon. The Brown family has been farming in the Walla Walla Valley for more than four decades, with Earl's grandson Andrew Brown heading up the winemaking at Watermill. Watermill's mission is to create some of the finest wines within the Walla Walla Valley and to be the premier winery within The Rocks AVA. Watermill is committed to sustainable farming practices in its four vineyards in the Walla Walla Valley and providing an excellent customer experience in the historic Watermill building in downtown Milton-Freewater, OR.

Region:
Oregon
Job Function:
Sales/Marketing