Saint Helena Winery Announces New Winemaker Lindsey Wallingford
Posted on February 13, 2018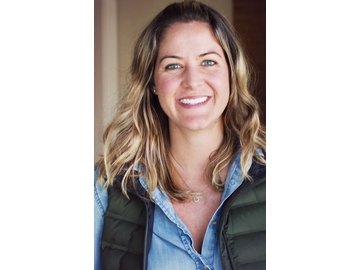 ST. HELENA, CALIFORNIA: Saint Helena Winery is pleased to introduce the newest member of their winery team, Associate Winemaker and Vineyard Manager, Lindsey Wallingford. Consulting Winemaker, Aaron Pott, introduced Lindsey to the management team at Saint Helena Winery and will work alongside her to continue improving their vineyards along with their Chardonnay and three estate Cabernet Sauvignons.
Lindsey received a Bachelor's Degree in Viticulture and Enology from Washington State University. She brings 10 years of wine industry expertise earned from holding various positions in winemaking regions across the U.S., Australia and New Zealand. Her Napa Valley winemaking and viticulture experience includes Bryant Family Vineyard and Screaming Eagle, two of Napa Valley's most respected Cabernet Sauvignon producers.
Lindsey has worked closely with some of the most respected winemakers and wine growers in the world, including Paul Hobbs, Michel Rolland and David Abreu. Her exposure to different grape growing regions and winemaking techniques make her an invaluable resource to the persistent pursuit of excellence in the winemaking program at Saint Helena Winery.
Lindsey has already proven to be a tremendous asset to the 8-person team at Saint Helena Winery and will continue to work closely with Aaron Pott to craft the exceptional quality of wines for which the winery is known.
ABOUT SAINT HELENA WINERY: Saint Helena Winery is a small winery located near the historical epicenter of Napa Valley winemaking, adjacent to the properties of early vintners Charles Krug and Jacob Beringer. The winery, founded in 2000 with the first vintage of Sympa Estate Cabernet Sauvignon made by famed winemaker Mark Herold, specializes in estate-grown Cabernet Sauvignons. Today, winemakers Aaron Pott and Lindsey Wallingford guide the creation of three estate Cabernets and one Sonoma Mountain Chardonnay, creating fewer than 1,500 cases of wine annually. The estate is open by invitation only. For more information about Saint Helena Winery, visit: www.sthelenawinery.com.

Region:
Napa & Sonoma
Job Function:
Winemaking