Miner Family Winery Promotes Laila Subaie to Director of DTC Operations
Posted on February 02, 2018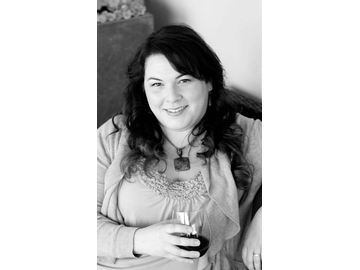 Miner Family Winery is proud to announce the promotion of Laila Subaie to Director of DTC Operations. Laila joined the team in 2012 as the Wine Club Manager and has worked extensively at honing her craft and passion for the DTC side of the business ever since. Having worked in many aspects of winery operations across several properties, including Napa classics like Artesa and Chappellet wineries, her understanding of the multiple facets of DTC success is unparalleled.
"Throughout my career in the wine industry, I have had the chance to learn from wonderful mentors. To be able to showcase the skills I've accumulated over the years is a tremendous opportunity and I am very fortunate for the trust and autonomy Dave Miner has given me to help his business grow."
Further, Subaie states, "Day in and day out I not only get to exercise my creativity, but I get to inspire a team of other future leaders. In addition to the pride I take from my regular duties, uplifting those around me brings me a great sense of accomplishment and joy."
About Miner Family Winery:
Located in the Oakville district of Napa Valley, Miner Family Winery was founded by Dave Miner in 1996. Making premium wines sourced from the finest vineyards in California, Miner is most highly regarded for the Bordeaux-style blend, The Oracle, as well as the ever popular Wild Yeast Chardonnay.

Region:
Napa & Sonoma
Job Function:
Direct to Consumer