Thornhill Companies Appoints Brandt Grandy as National Sales Manager
Posted on May 17, 2017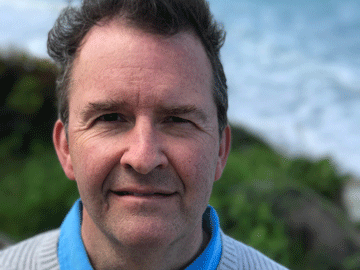 Santa Barbara, CA – Brandt Grandy has joined the Thornhill Companies team as National Sales Manager for the Turn Key Branded Wine Portfolio. Grandy will oversee all sales efforts for the Turn Key wine brands, including J. Wilkes, Smashberry, Ballard Lane and Magnolia Court.
Grandy brings 20 years of sales experience in the fine wine industry to the job. He began his career in Marin County where he worked for 5 years selling wines from smaller, family-owned, Sonoma County wineries. He then worked as a fine wine specialist for Minneapolis based World Class Wines and Sonoma based Harvest Wines. Most recently, Grandy worked as National Sales Manager for Benton-Lane Winery in Oregon.
Recognizing the importance of the story behind the brand, Grandy is passionate about connecting people who love wine to the unique stories of each family winery and their philosophy of winemaking.
"I am incredibly excited to be joining the Miller Family and to be representing wines from California's acclaimed Central Coast AVA's."
Grandy will continue to live in Minneapolis, where he raises his two children, Finn (15) and Mae (12).
Thornhill Companies is owned by the Miller family and includes J. Wilkes Wines, Smashberry, Ballard Lane and Magnolia Court, as well as custom crush facilities Central Coast Wine Services and Paso Robles Wine Services. Thornhill Companies also owns a portfolio of Central Coast vineyards comprised of Solomon Hills Vineyards, French Camp Vineyards, and the famed Bien Nacido Vineyards.
Job Function:
Sales/Marketing