Canada's First #Winelover Ambassador Announced
Posted on September 08, 2015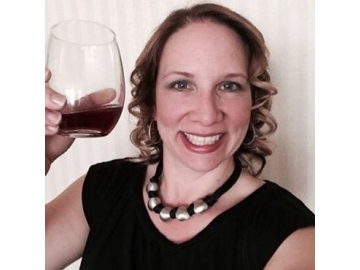 Canada is a beautiful and burgeoning wine-producing region, so it's no surprise that #WineLover Community has named their first Canadian ambassador. Meet Leeann Froese, who hails from British Columbia, one of Canada's most established wine regions.
"Those who know me know how much I love to spread the word of wine from all regions, especially from British Columbia, Canada. I hope that more and more people will join the #winelover community and together, we will celebrate the grape," shares Leeann Froese.
The #WineLover Community, founded by Luiz Alberto of The Wine Hub on February 14th, 2012, is a well-established community that unites wine lovers from all over the world to promote, educate and share their wine knowledge, region and passion with one another. Froese's appointment as the Canadian #WineLover ambassador marks the 29th country to join this globally recognized network of wine lovers.
"Small people talk about things, average people talk about ideas, and great people talk about wine. Be a #winelover...Come take a walk on the wine side," says Luiz Alberto.
In addition to being a longtime wine lover and a WSET Level 2 holder, Froese has been working in the wine industry for nearly 20 years. She has extensive experience in wine marketing and promotions where she co-owns Town Hall Brands, a wine-focused marketing and design agency in Vancouver, British Columbia.
Outside of working in the wine industry, Froese also provides mentorship to professional women in the food, hospitality and wine industry via her membership with the BC Chapter of Les Dames d'Escoffier.
Follow Leeann on Twitter and you'll also notice her other favourite things to do include bird watching, taking #selfies, #gttime, and Wine O'Clock #WithTownHall.
Region:
British Columbia
Job Function:
#Winelover Ambassador