Napa Winemaker Helen Keplinger Joins Washington's Force Majeure Vineyards as Consultant
Posted on January 19, 2015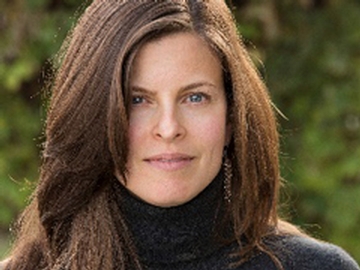 WOODINVILLE, Wash. (Jan. 19, 2015) – Force Majeure Vineyards, an ultra-premium winery specializing in single-vineyard Cabernet Sauvignon and Rhone-inspired blends, announced that Helen Keplinger has joined its winemaking and viticulture team as a consultant.
Keplinger, based in Napa Valley, is considered one of the rising superstars in the California wine industry, making wine for her own brand, Keplinger Wines, in addition to taking on a small number of winemaking and viticultural consulting projects. She is particularly renowned for her focus on making wines of distinction from Rhone Valley varietals.
Force Majeure is Keplinger's first consulting project in Washington State. The winery, which is located in Woodinville, currently sources its grapes from its 12-acre estate vineyard located in the Red Mountain AVA, with additional acreage to be developed in 2015.
"Helen brings another layer of depth and knowledge in both winemaking and in the vineyard," said Todd Alexander, estate winemaker and general manager for Force Majeure. "I've worked with her in the past and know first-hand about her work ethic and standards."
For her part, Keplinger expressed her excitement about working with a quality-focused, estate vineyard-holding Washington producer. "The vineyard site is really unique and the philosophy behind the wines is exceptional," Keplinger said. "The opportunity to work with Todd and (winery founder) Paul McBride is a total no-brainer for me."
Keplinger will be a consultant to Force Majeure in the truest sense of the word, Alexander said. She will lend her expertise to viticultural and production elements of the brand; from vineyard to winemaking variables and blending sessions.
"Helen will be a wonderful resource to assist with our overall goals and all the small details involved," Alexander said. "This is about assembling a great team with a shared vision, and ultimately striving to craft the best wines possible."
Before launching her namesake brand, Keplinger worked as head winemaker for Napa cult cabernet producer Bryant Family Vineyard. While she was there, she met Alexander, who worked as Bryant's assistant winemaker at the time.
She also has worked with some of Napa's most recognizable brands, including Grace Family, Kenzo Estate, Fort Ross, Sarocka and Arrow & Branch, and with industry luminaries such as Heidi Barrett, Kathy Joseph, Michel Rolland and David Abreu. Her love for Rhone varietals, particularly Grenache and Syrah, comes in part from a three-year stint in Spain's Priorat region, making wines for Cellers Melis.
The wine industry press has been effusive in its praise for Keplinger Wines. In a 2014 cover story focusing on Keplinger and Rhone Valley varietals, Wine Spectator called Keplinger "one of the most exciting and innovative wineries to emerge in California in years. In embracing a handful of Rhône Valley grapes, especially Grenache, Keplinger has created captivating and uniquely styled wines that are stretching the boundaries of what has been a Syrah-centric arena among California vintners."
About Force Majeure Vineyards
Force Majeure is an ultra-premium winery specializing in single-vineyard Cabernet Sauvignon and Rhone-inspired blends. The term "Force Majeure" describes the "unstoppable force" initiated when the highest level of viticulture is combined with the highest level of winemaking talent.
Founded in 2001 by Paul and Susan McBride, Force Majeure has been defined by unwavering commitment to meticulous viticulture, led by renowned vineyard manager Dick Boushey, and exemplary winemaking, led by Todd Alexander, formerly of Bryant Family Vineyard in Napa Valley. Force Majeure's estate vineyards are located in Washington's famed Red Mountain AVA and the winery is located in Woodinville, Wash. For information, see www.forcemajeurevineyards.com.

Region:
Northwest, USA
Job Function:
Winemaking, Consulting