Seguin Moreau Napa Cooperage Appoints Greg Sitton as Sonoma Sales Territory Manager
Posted on January 15, 2015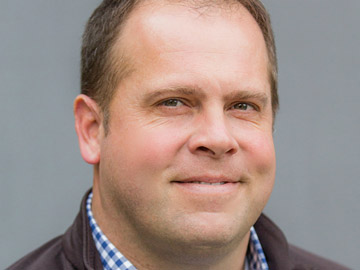 Seguin Moreau Napa Cooperage general manager Christopher Hansen has hired Greg Sitton to join the sales team.
"Greg will be an important asset and addition to our team," Hansen said. "I've known him for several years and he possesses knowledge of the market and of oak, the right customer-focused attitude, and will foster strong relationships with our customers."
Sitton will be responsible for sales of barrels and alternatives in Sonoma County, Mendocino, Lodi and the Sierra Foothills.
"Seguin Moreau is a great, well-respected brand with excellent products," said Sitton. "I am excited to join the team and provide our customers with the best possible service."
He knows the cooperage business well, having spent the last four years in barrel sales. Sitton has been in wine industry sales for more than seven years and in sales in general for more than 16 years.
When not working with oak, you might find him on the golf course, fly fishing, making wine and/or beer, and hanging out with his seven-month-old son, though not all at once.
ABOUT SEGUIN MOREAU
Set up in 1870 and 1838 respectively, the Seguin and Moreau cooperages were joined in 1972. The cooperage builds on nearly two centuries of tradition and more than three decades of pioneering oenological research, consistently delivering top-quality oak for wineries' barrel programs. In 1994, the company established the Seguin Moreau Napa Cooperage to support United States wineries and bring cooperage operations closer to local winemakers. Classically trained in France and Scotland, Seguin Moreau coopers manufacture barrels ranging from 225L Bordeaux and Burgundy Export to 500L barrels to casks and tanks.
Region:
Napa & Sonoma
Job Function:
Sales/Marketing