Ana Scofield Joins Balzac Communications and Marketing
Posted on March 27, 2014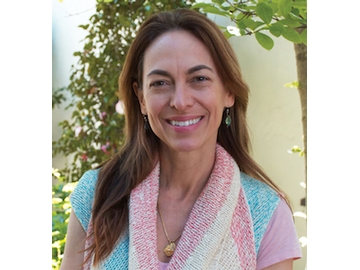 Balzac Communications and Marketing announces that Ana Scofield has joined the agency's group of marketing and public relations professionals. Ana will handle media and public relations for several domestic and international clients.
"Ana is a great addition to our team," said Paul Wagner, President of Balzac Communications and Marketing. "With her background in travel and lifestyle media, along with her passion for wine, she brings our group an extra measure of depth and drive. We expect she will make our clients very happy."
Ana began her career in the media working with nationally known travel journalist, television and radio host Rudy Maxa. She co-created and became the managing producer for "Rudy Maxa's World," a luxury travel and lifestyle media brand for television and radio. Episodes of the public television series won various Emmy, CINE, and Telly awards. She also collaborated on the creation of Maxa's weekly nationally-syndicated radio show about travel. Ana was the first executive producer for the show, and in 2012, the radio show won the Lowell Thomas Gold award for best travel broadcast.
"I'm enthusiastic about joining Balzac and working alongside their passionate and seasoned marketing and public relations team," said Scofield. "Journalists are always looking for a good story to share, and this will be an exciting opportunity to use my media experience to craft unique client narratives for them. As a newcomer to the Napa Valley, I also look forward to enjoying the unique Northern California culture of wine and food, and to exploring the beautiful landscape that makes this region a world-class travel destination and a fantastic place to live."
Her international background is extensive and gives her a unique point of view when working with a wide range of clients and businesses. Following her passion for wine and travel, she moved to the Napa Valley in 2013 and joined Destination Cellars, a company that designed exclusive travel experiences to wine-producing regions. She assisted the founding partners in the promotion of their wine labels, Honor and Destination, in the capacity of e-commerce, customer service, blogging and social media.
About Balzac Communications & Marketing:
Balzac Communications & Marketing is a marketing communications agency with a no-nonsense approach to combining the strategies and tactics of marketing, public relations, advertising and graphic design to achieve the marketing goals of its clients. The experience, creativity and determination of the staff distinguish Balzac from their competition. They use these assets to develop and execute cost-effective campaigns which have won international communications awards. The results speak for themselves. The agency is located in Napa, California, and provides services to companies and organizations throughout the world.