DIAM Names François Margot Export Manager in USA
Posted on November 12, 2013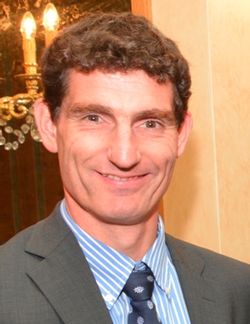 DIAM, one of the world's leading wine closure companies, has named François Margot as the export manager for North America. Margot, who also serves as the DIAM export manager for China and Japan, is residing in California to better serve the region's wine industry and strengthen his company's presence in the United States.
"I am proud and excited to transfer to the United States to assist and consult with the G3 team in providing technical support to DIAM customers in this important growing wine market." stated Margot.
Margot graduated from the ESSEC Business School in Paris and has an Agricultural Engineering degree from Angers in France. Before joining DIAM Bouchage in 2004, Margot spent 12 years as a production and export manager in the French wine industry. Working with DIAM over the last 10 years, Margot has been deeply involved in the development of DIAM products.
"Having François here in California is going to be a great benefit to our customers given his expertise and knowledge," said Mihailo Panovich, vice president of sales for G3 Enterprises.
About G3 and DIAM
G3, a leading packaging and logistics company for wine and spirits, is the sole distributor of DIAM products in the United States. DIAMANT Supercritical CO2 process is the patented technology by which raw, natural cork is cleaned and the optimal amount of taints and 150+ compounds from corkwood are removed, resulting in closures with TCA below the quantifiable detection of 0.3ng/L. DIAM provides clients an innovative and consistent solution for their wines by guaranteeing a technological cork free of TCA taint, for still and sparkling wine corks as well as DIAM-based bar top for liquor and spirits.
Region:
North America