Jennifer Fernandez joins Northwest Core Collection as the Midwest Region Sales Manager
Posted on March 14, 2011

Northwest Core Collection, Inc. (NW Core), a national sales and marketing company specializing in Oregon and Washington wineries, announced the appointment of Jennifer Fernandez as Midwest Region Sales Manager effective February 14, 2011. In her new role, Fernandez will oversee sales and market development for the NW Core wineries in 13 Midwestern states.
Jennifer brings 11 years of wine sales experience at both the wholesale and supplier levels to her new role. Prior to joining NW Core, Fernandez was a regional sales manager for Row Eleven Wine Company where she was responsible for managing sales and market development in 3 Midwestern states. She also held various sales and management positions at the wholesaler level in Chicago with Louis Glunz Wines & Judge & Dolph (now Wirtz Beverage Group).
"I have known Jennifer for a long time," said Rob Alstrin, partner and CEO of NW Core. "She is extremely hard-working and very personable. After 10 years of seeing her out in the market, it is very exciting to bring her into the company and have a chance to work side-by-side to sell this portfolio."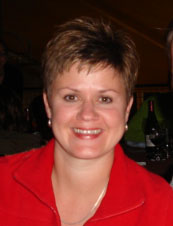 About Northwest Core Collection
Northwest Core Collection services the business needs of family-owned Northwest wineries. The company was founded in 2005 and is owned by Rob Alstrin, Craig Eastman and Sheryl Alstrin. Northwest Core Collection specializes in setting up and managing its portfolio wineries' national distribution network. NW Core is headquartered in Portland, Oregon, with regional offices in Philadelphia, Houston, San Francisco, Chicago and Jacksonville, FL.
The Northwest Core Collection portfolio of wines includes: Abacela Vineyards and Winery, Bethel Heights Vineyard, Desert Wind Winery, Duck Pond Cellars, Montinore Estate, Penner-Ash Wine Cellars and R. Stuart & Co. / Big Fire Wines.
Region:
Northwest, USA