Lee Abraham joins Northwest Core Collection as the Southeast Region Sales Manager
Posted on March 14, 2011

Northwest Core Collection, Inc. (NW Core), a national sales and marketing company specializing in Oregon and Washington wineries, announced the appointment of Lee Abraham as Southeast Region Sales Manager effective February 14, 2011. In her new role, Abraham will oversee sales and market development for the NW Core wineries in 10 Southeastern states.
Lee has worked the last 3 years with RNDC in Florida in various roles, most recently, as a Luxury Division Consultant for the RNDC fine wine team.
"Lee has impressed us with her rapid advancement in the industry," said Rob Alstrin, partner and CEO of NW Core. "She is 2nd generation wine business, having grown up with a father in the industry. She understands the business and has quickly proven herself as a rising star."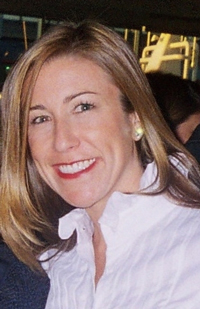 About Northwest Core Collection
Northwest Core Collection services the business needs of family-owned Northwest wineries. The company was founded in 2005 and is owned by Rob Alstrin, Craig Eastman and Sheryl Alstrin. Northwest Core Collection specializes in setting up and managing its portfolio wineries' national distribution network. NW Core is headquartered in Portland, Oregon, with regional offices in Philadelphia, Houston, San Francisco, Chicago and Jacksonville, FL.
The Northwest Core Collection portfolio of wines includes: Abacela Vineyards and Winery, Bethel Heights Vineyard, Desert Wind Winery, Duck Pond Cellars, Montinore Estate, Penner-Ash Wine Cellars and R. Stuart & Co. / Big Fire Wines.
Region:
Northwest, USA