Winemaker Joel Aiken Launches Wine Consulting Company
Posted on January 04, 2010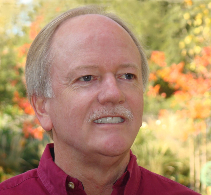 Internationally known winemaker Joel Aiken has left the position of vice president of winemaking at Beaulieu Vineyard (BV) in Napa Valley to begin working as a consulting winemaker.
Aiken developed an interest in winemaking as an undergraduate at UC Davis, where he earned his Masters of Science degree in Enology. Upon finishing his studies at Davis in 1982, he was named BV's Assistant Winemaker, and progressed up through the organization as Winemaker, Director of Winemaking and finally as VP of Winemaking, a position he held from 1999-2009.
Aiken earned a reputation as an innovator as well as an expert on barrel production and Cabernet Sauvignon clonal selection and use.
Aiken says, "BV has been a wonderful place to work, and I have enjoyed the opportunity to learn from both André Tchelistcheff and Michel Rolland. My desire now is to take my experience and use it to help clients create wines utilizing the best of traditional winemaking techniques as well as the latest innovations."
Aiken will continue to consult with BV on the Georges de Latour Private Reserve Cabernet Sauvignon label.
He most recently oversaw the design and construction of the new Georges de Latour Reserve Winery in 2008.
For more information, call (707) 337-0584 or see
Region:
North America
Job Function:
Winemaking