Scott Torrence Joins Benchmark Wine Group
Posted on October 26, 2009

Benchmark Wine Group, one of the world's largest buyers and brokers of private and commercial wine cellars, announced today that Scott Torrence has joined as Vice President of Business Development.
Torrence was most recently Vice President and Senior Wine Specialist for Christie's International Wine Department where he worked with some of the world's most prominent wine connoisseurs. From 2001 to 2009 he introduced some of the wine world's most significant single owner collections to market including The Extraordinary Private Cellar of Doris Duke, The Magnificent Private Cellar of Lee Kramer, The Quintessential Modern Cellar: An Evening Sale, Finest and Rarest Wine from the Superlative Collection of Christen Sveaas and The Premier Cellar. Mr. Torrence also helped shape unique themed sales at Christie's including California Only, the International Burgundy Sale, Finest and Rarest: The Evening Sale and The Hamptons Sale. Prior to Christie's, Scott was Head of Old and Rare Wine at The Wine House, Southern California's largest specialty wine shop.
Torrence has hosted Master Classes with Anthony Hanson, M.W., Charles Curtis, M.W. and such prominent wine personalities as Fréderic Engerer of Château Latour, Jean-Philippe Delmas of Château La Mission Haut Brion, Jean Méo of Domaine Méo-Camuzet and Angelo Gaja. Scott also taught advanced wine courses at UCLA from 2004-2008.
"We are excited to have Scott join our management team" said David Parker, President and Owner of Benchmark. "We have worked together for many years and Scott has the demonstrated talents and capabilities to help Benchmark continue toward our goal of being the most service-oriented fine wine company in the world. Scott displays the skills and energy that complement the company's motto of Extraordinary Wines, Extraordinary Values, Extraordinary People."
"My career at Christie's offered a remarkable opportunity to experience first-hand some of the greatest cellars and collections on the planet", Torrence said. "I learned as much from my colleagues in fine art, trust and estates, jewelry and musical instruments as I did working alongside some of the industry's most accomplished wine professionals. I am excited to be joining Benchmark. I see our future together as boundless."
Torrence will be heading Benchmark's new Los Angeles office and working on many expansion projects.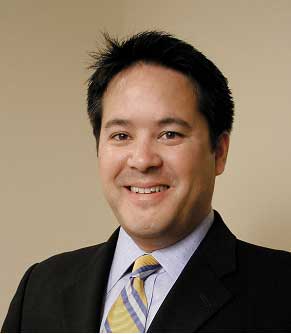 Region:
North America