Plata Wine Partners Adds Winemaker Stacy Vogel
Posted on July 13, 2021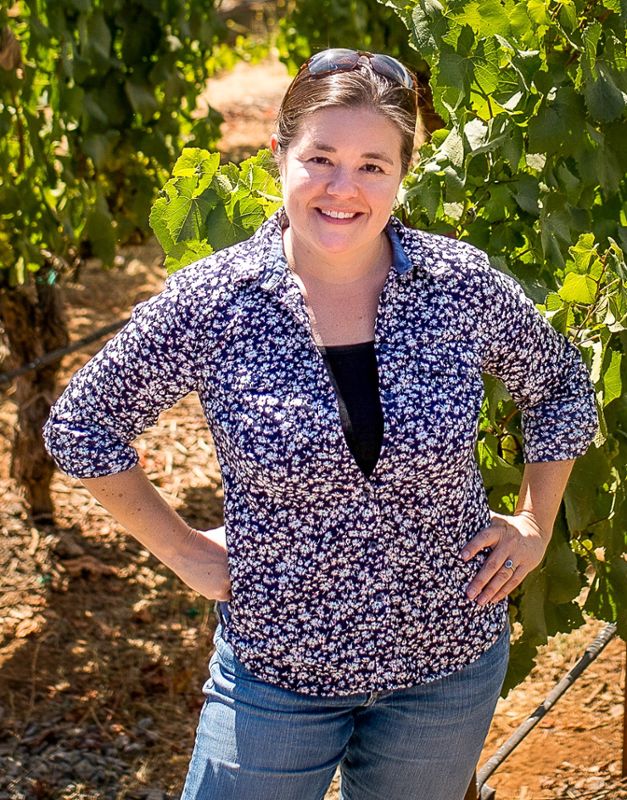 (Napa, CALIF.) — Plata Wine Partners, a major coastal grape grower and leading supplier of strategic wine brands, has appointed Stacy Vogel to the position of winemaker. Vogel was previously the winemaker at Napa Valley's Miner Family Wines. "Over the past two years, Plata Wine Partners has experienced significant growth and increased interest from new customers. With the demand for winemaking expertise on the rise, it was time to add a talented winemaker such as Stacy to our team," said Alison Crowe, Director of Winemaking and Founding Partner at Plata Wine Partners.
Plata now bottles more than 400,000 cases of wine annually across multiple AVA's, varieties, and wine styles, and has established a firm position to continue to grow owning more than 18,000 acres of Napa, Sonoma and coastal vineyard land. Founded in 2005 as a wine company alongside Silverado Winegrowers (now Silverado From Westchester) Plata handles every aspect of brand production for customers, including grape sourcing, winemaking, brand concept design, bottling and warehousing. Plata's clients include national retailers, restaurant groups, hotel chains, distributors, professional sports leagues and wineries.
"I'm thrilled to be joining a dynamic, growing company with some of the finest vineyards throughout California," Vogel reports. This hire is the next step in Plata's ongoing growth trajectory which began with the hire of Aaron Fein, Vice President Sales and Marketing and Partner in 2019 and the more recent appointment of Liz Lewis, Marketing Director in 2020. "At Plata, our strategic advantage is our extensive in-house owned and managed grape supply," Scott Smith, President and CEO and Partner of Plata Wine Partners commented, "Demand has driven an almost 50% increase in production and Stacy's experience working with multiple varieties and wine styles will be a great asset as we continue to grow in both volume and customers."
Stacy Vogel holds a B.S. in biology from the University of North Carolina at Chapel hill, a master's degree from the Department of Viticulture and Enology at UC Davis, as well as an Executive MBA from Sonoma State University. At UC Davis she was the recipient of the Domaine Carneros Le Rêve Foundation Scholarship and at Sonoma State was awarded the Rhone Rangers Scholarship. Stacy joined Miner Family Winery as an assistant winemaker in 2008 before being promoted to winemaker in 2013. At Miner, she crafted dozens of 90-point+ wines ranging from Napa Valley Cabernet and Santa Lucia Highlands Pinot Noir, to rosé and Chardonnay.
Vogel will be involved in all of the Plata Wine Partners winemaking efforts from the Central Coast to the North Coast, reporting to Director of Winemaking Alison Crowe. Vogel said, "I'm really looking forward to being a part of such a dedicated team bringing fantastic wines to retailers across the country." "Stacy has not only a great palate, of course, but what impressed me most is her 360-degree ability to view a project or challenge," Crowe added. "As Plata continues to grow, I believe that our customers are really going to benefit from Stacy's stellar experience and talent."
About Plata Wine Partners
Founded in 2005, Plata Wine Partners creates dynamic strategic wine brands from farm to bottle, using its owned and managed 100% certified sustainable California coastal vineyards. Plata offers a broad range of services including grape sourcing, winemaking, owned and exclusive brand development and bottling. With total land assets of more than 60 vineyards covering in excess of 18,000 acres in California's most sought-after AVA's, Plata produces and scales custom-crafted wines vintage after vintage. Plata's team of wine industry veterans delivers proven results for clients, customers and brands from wine and packaging design, to logistics and accounting. Nimble and market-responsive, yet rooted firmly in the traditions of sustainable farming and winemaking, Plata Wine Partners is uniquely positioned to provide clients access to some of California's best coastal vineyards resulting in wines in the premium to luxury price points. Plata Wine Partners headquarters are located at 855 Bordeaux Way Suite 100, Napa, CA 94558. For more information visit PlataWinePartners.com or send an email to info@platawinepartners.com.
Region:
Napa & Sonoma